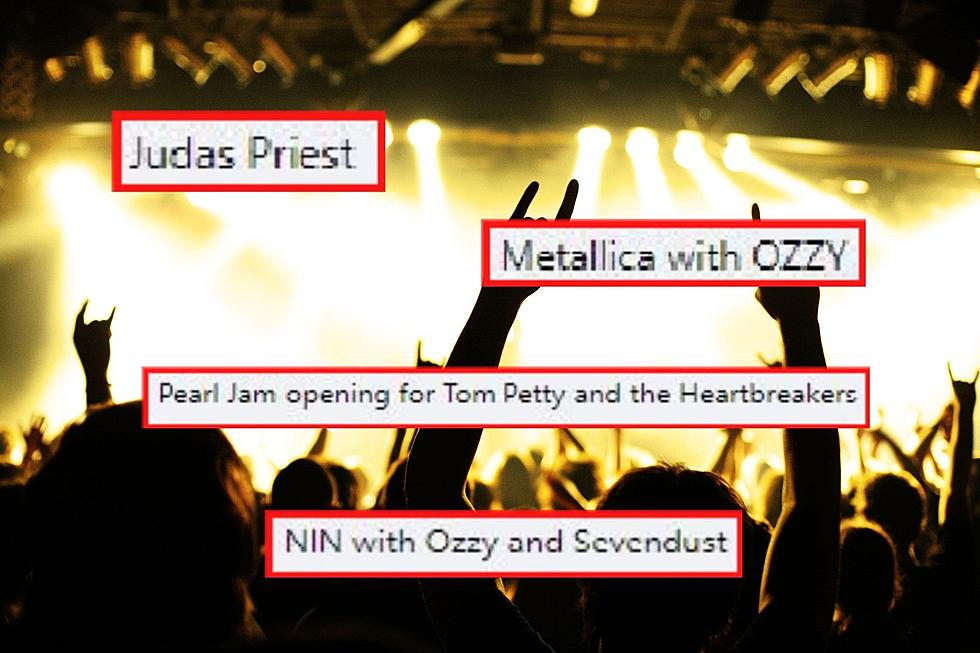 Grand Junction Names Favorite Mind-Blowing Concerts
Getty Images / ThinkStock / 95 Rock Facebook
Concerts can be extremely memorable experiences, usually in a positive way but not always. However, the good experiences at concerts leave a mark on a person's life with nice memories that last a lifetime.
I posted a question on Facebook asking you which concert blew your mind and got a plethora of great responses.
Memorable Classic Rock Concerts in Colorado
Many of the responses I received were in reference to concerts with classic rock artists performing. Some of which, like Led Zeppelin and Tom Petty, were especially special because key members of these bands have since passed away and therefore the experience can never be duplicated.
Other classic rock artists mentioned as mind-blowing for you include veterans such as AC/DC, Sammy Hagar, Steve Miller Band, Kansas, and Scorpions.
Rock and Metal Concerts in Colorado
A lot of responses to which concerts blew your mind were more in the vein of rock and metal artists. Like some of the classic rock artists mentioned, many of these experiences cannot be replicated as key members have since passed away. Some of these artists include Pantera and Linkin Park.
Other mainstream rock and metal artists whose concerts blew your mind include Iron Maiden, Judas Priest, KoRn, Megadeth, Metallica, Ozzy Osbourne, Motley Crue, Nine Inch Nails, Pearl Jam, and Tool.
In addition, some responses were more specific with answers like Ozzfest 2004 being mind-blowing or catching Metallica and Ozzy Osbourne on the same bill back in 1986.
Other Genres Represented
Other responses in addition to these included artists such as Garth Brooks, Trans-Siberian Orchestra, Elvis Presley, and the annual Greeley Blues Jam as being mind-blowing concert experiences.
Grand Junction Names Favorite Mind-Blowing Concerts
I posted a question on Facebook asking you which concert blew your mind, and here's what you said.
20 Concerts Coming to Grand Junction Colorado for 2022
Grand Junction Colorado's Concert Bucket List According to You
We asked which country artists are on your bucket list of live acts to see in concert.