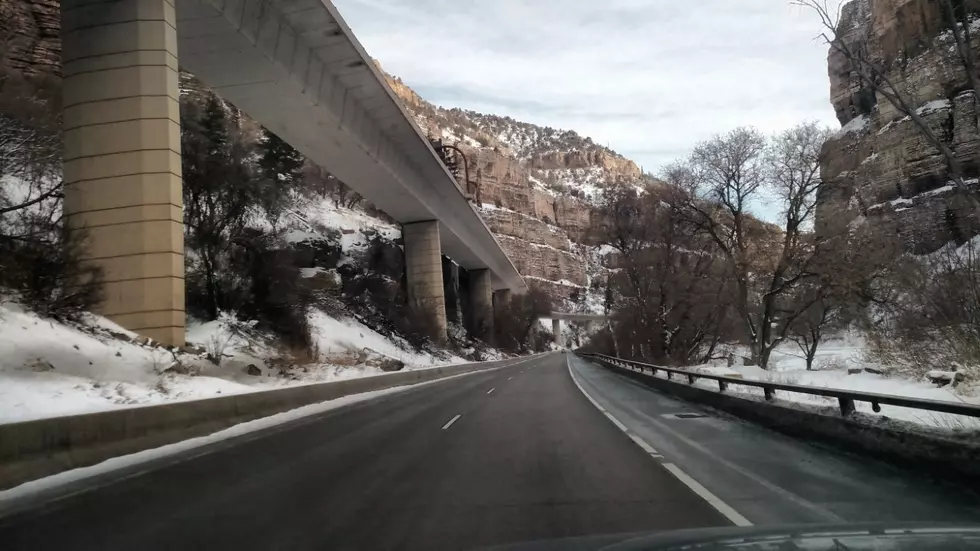 Expect A Slower Drive Through Glenwood Canyon This Summer
Zane Mathews
When it comes to I-70, the one thing we can always expect to encounter is road construction.
Everybody complains about it, but road construction is one of life's necessary evils. It would sure be nice if roads could repair themselves, or better yet, not need any repairs at all. Unfortunately, in the real world, that's not how it works.
Having said that, there is going to be a major construction project going on through Glenwood Canyon beginning later this month and likely continuing until October. The good news is there shouldn't be a traffic stoppage - only slower-moving traffic for about six miles.
Traffic through the canyon will be moved into one lane in each direction on the lower, eastbound lanes while the westbound lanes get a new surface.
The section of the road getting the most work done is between the No Name Rest Area and the Hanging Lake tunnel at mile marker 127. Aside from slower traffic, the main inconvenience will be to motorists exiting at Grizzly Creek or Shoshone. They will have to return to the eastbound lane and turn around at Bair Ranch. CDOT says the westbound entrances might be reopened by late June.
Enter your number to get our free mobile app