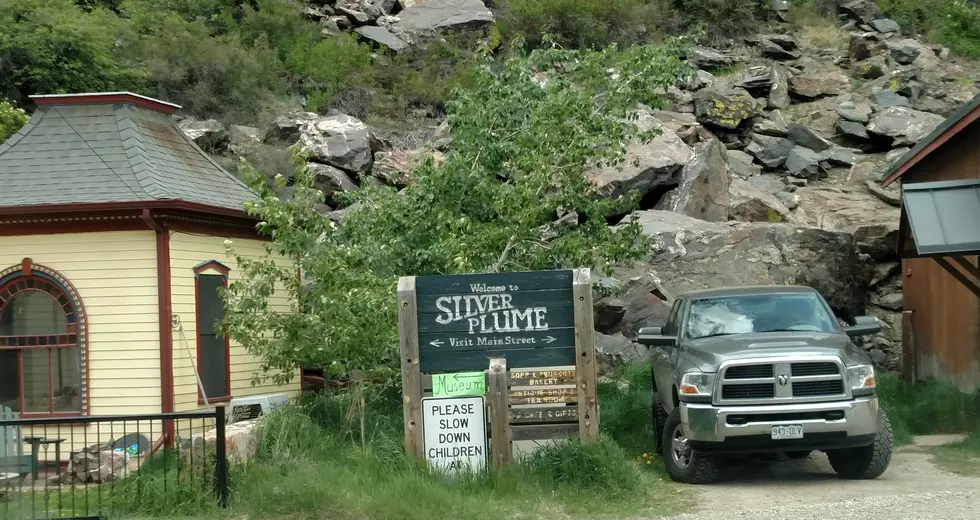 A Pictorial Tour of the I-70 Town of Silver Plume, Colorado
Zane Mathews
If you are like me, you have often wondered what exactly you would find in Silver Plume, Colorado, but have never taken the time to stop. Allow me to take you there.
I have lived in Colorado for some  34 years and have traveled Interstate 70 countless times. But, never in my travels have I ever stopped to see what's in Silver Plume. I always read the Silver Plume road sign, just west of Georgetown, and I've always been curious, but never bothered to stop and see the town.
Before taking a look at some photos of the town, how about a few quick facts about this I-70 landmark.
The estimated population of Silver Plume in 2016 was 173 - about 93 households. The houses here are colorful and well- kept on dirt streets.  You'll find historic looking buildings, including the George Rowe Museum, which is the town's original school house. If those walls could only talk!
Though the town is small, you immediately sense the historical significance of Silver Plume, once upon a time a silver mining camping boasting a population of nearly 1,000 in 1890. The town is part of the Georgetown-Silver Plume Historic Landmark District.
History buffs can enjoy the Georgetown Loop Railroad that runs the two miles between Georgetown and Silver Plume. If you have never done it, the next time you travel I-70, take a few minutes to stop and smell the roses in Silver Plume.
PICTURES OF SILVER PLUME, COLORADO
Enter your number to get our free mobile app
12 Authentic Colorado Ghost Towns