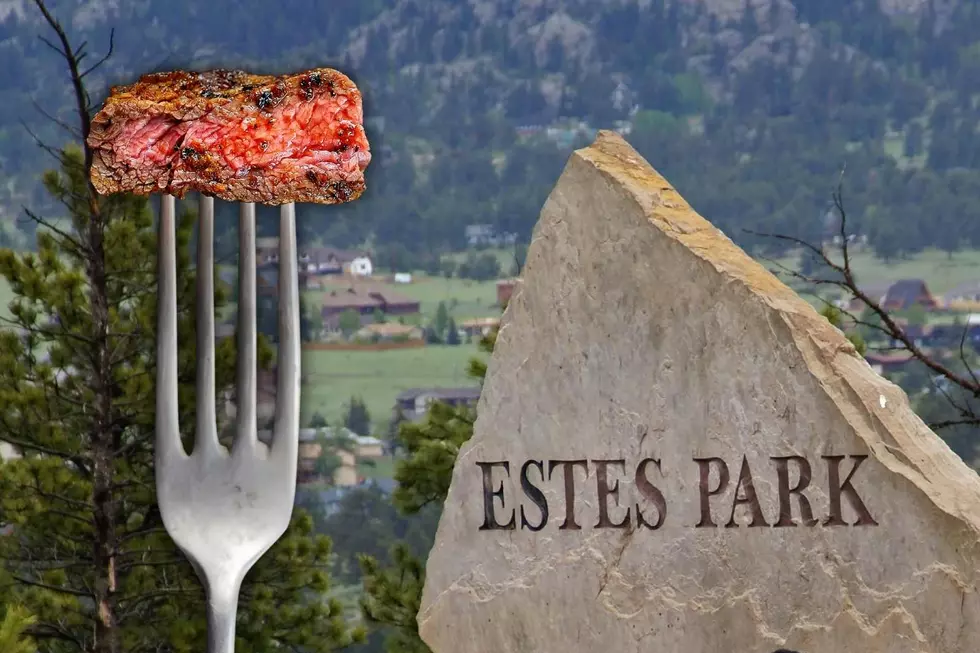 The Biggest Steaks in Estes Park Colorado You Can Really Sink Your Teeth Into
Canva.com
When visiting Estes Park, there are many ways to satisfy an appetite. A big, juicy, delicious steak, prepared by someone else, can do just that. Here are the eight biggest in Estes.
The sound of the sizzle, the smell of the beef had just come off of a grill, a baked potato on the side. A great steak will awaken all of your senses, Enjoying a well-prepared steak in Estes Park, Colorado, can only make a beautiful day even better.
When it comes to traveling, many times you want to "do it up;" treat yourself to a great meal. A steak dinner often falls into that "great meal" category, and Estes Park does not fall short of places to enjoy one.
This is a list for carnivores, for certain. Meat-loving humans with a taste for a perfectly seasoned protein hitting the taste buds. If you love a ribeye steak (and why wouldn't you) Estes Park is your spot.
Keep this list handy, and have fun getting to Estes Park to get your steaks on.
The Biggest Steaks You'll Find in Estes Park Colorado: Smallest to Largest
Estes is the "Gateway to Rocky Mountain National Park," and your gateway to great grub. If you're looking for a big steak, you're in luck. Estes Park has more than a few that can fill your stomach, deliciously.
10 of the Oldest Restaurants in the Great State of Colorado
The next time you visit a restaurant, why not incorporate a little Colorado history into your dining experience. These are some of the oldest restaurants in the great state of Colorado.
The Top Seafood Restaurants in Fort Collins, Loveland, and Greeley
When you're in the mood for seafood, these are the best places to go in Northern Colorado, according to TripAdvisor.