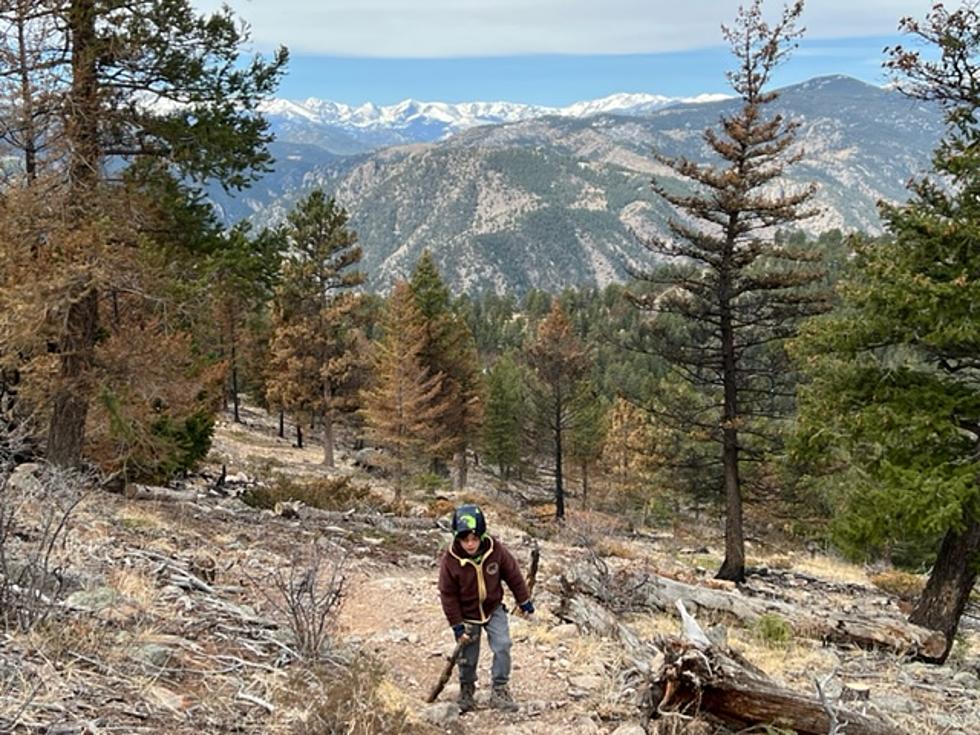 This Is Colorado's Most Underrated Hike For Stunning Views
AJ Battalio/TSM
There are hundreds, thousands of hikes and trails throughout our incredible state of Colorado. Various types, for different skill levels with different kinds of views on each of them in every part of the state.
I've always thought that one of the great things about Colorado was the diversity in the types of landscapes that our state has. From the canyons and wide-open wild west and arid type of vibe that you get on the western slope to the mountainous alpine feel throughout the Rockies to the Eastern Plains, there's a little something for everyone here.
While on a search for our first big hike of the season with my 7-year-old son, I was looking for a trail that wasn't too long, wasn't too short, didn't have a ton of snow or ice to deal with yet, and had a nice payoff with a sweet view at the end.
I found all of that and more on a hike that up until Saturday morning while searching for a hike that fit my description and that was the Palisades Mountain trail just above Drake.
The great thing(s) about this spot was, other than hitting all of the criteria that I was looking for, it was a short drive from us here in Windsor. In just over an hour, we were parked at the trailhead and on our way on this approximate 7-mile roundtrip hike.
The hike can actually be as short as about 3.5-4 miles depending on how far up and out you go on the side trails, it was a beautiful Saturday morning so we explored a little deeper.
It's a simple drive on HWY 34 until you come to a fork on the highway and you simply veer right and take the turnoff to the North. From this point, it's only another 20 minutes or so to the trailhead.
Something to keep in mind on the forest road up to the trailhead, it is very steep and pretty narrow so be extra cautious on the drive and you'll be just fine. Potholes up there aren't too bad but there is some grating on the road (really bumpy parts) the higher up you go.
For me, the best place to go to find hikes is my All Trails app. 
Happy Hiking.
This Is Colorado's Most Underrated Hike For Stunning Views
We found a hike that up until a few days ago, never heard of but I'm glad we found because some of the best views of the Rockies are on this hike that is about an hour drive from most places in Northern Colorado.
Photos: A Walkthrough of Colorado's Beautiful Palisade Rim Trail
Get south of the Colorado River in Palisade and head down G Road/ Highway 6 to the Palisade Rim Trail. Scroll through the photos below to get a look at the trail and the incredible view near the top.
The Awesome Trail to Miracle Rock in Glade Park, Colorado
Take the ride up to Glade Park, Colorado, and see the incredible Miracle Rock