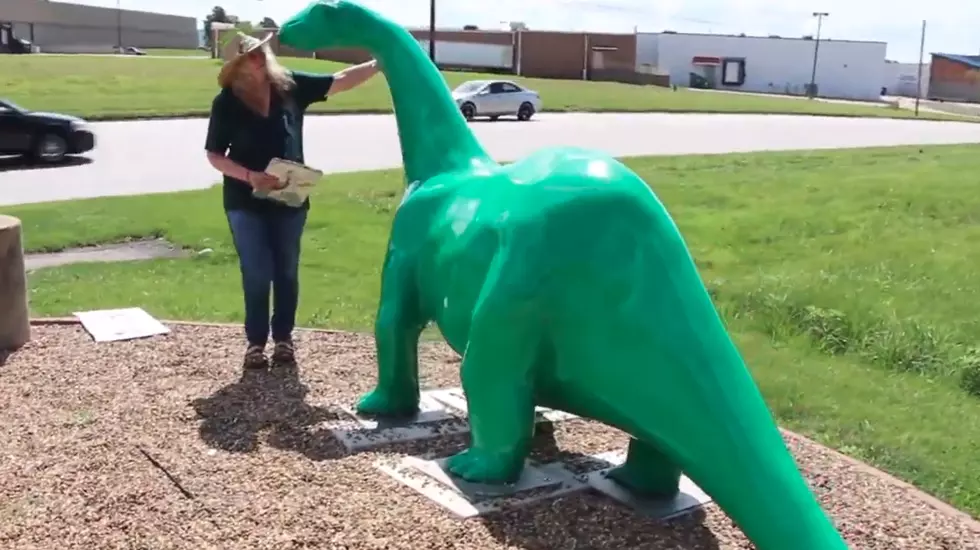 Dinosaur Stolen From Grand Junction Sinclair Store
dmfett via YouTube
If you've ever been to or driven by a Sinclair gas station, you've undoubtedly seen their mascot, a big green dinosaur. Well, someone has stolen the iconic dinosaur from a Sinclair store right here in Grand Junction.
The store is located at the corner of Broadway and Dike Road and has been missing its dinosaur since last week. Apparently the thieves used chains to rip the dinosaur up from the ground, and left the chains behind.
If you're a fan of the Canadian tv show 'Trailer Park Boys,' this scenario may sound familiar. However, in the tv series, the boys attach chains to an ATM machine and rip it out of the ground using a truck, dragging it down the street back to the park.
Now, this story raises a lot of questions. First of all, why? Did a group of people just decide one night that they were going to cause some mischief and steal the dinosaur? Second of all, how were they not spotted driving down the street with the dinosaur, I'd assume, sitting in the back of a truck? My guess is that if a police officer saw this sight they'd pull the vehicle over right away.
Also, what are the thieves planning on doing with the dinosaur? If they plan on keeping it in their yard, it's likely to be spotted by neighbors or people passing by and reported. It's no doubt a very odd story.
Enter your number to get our free mobile app