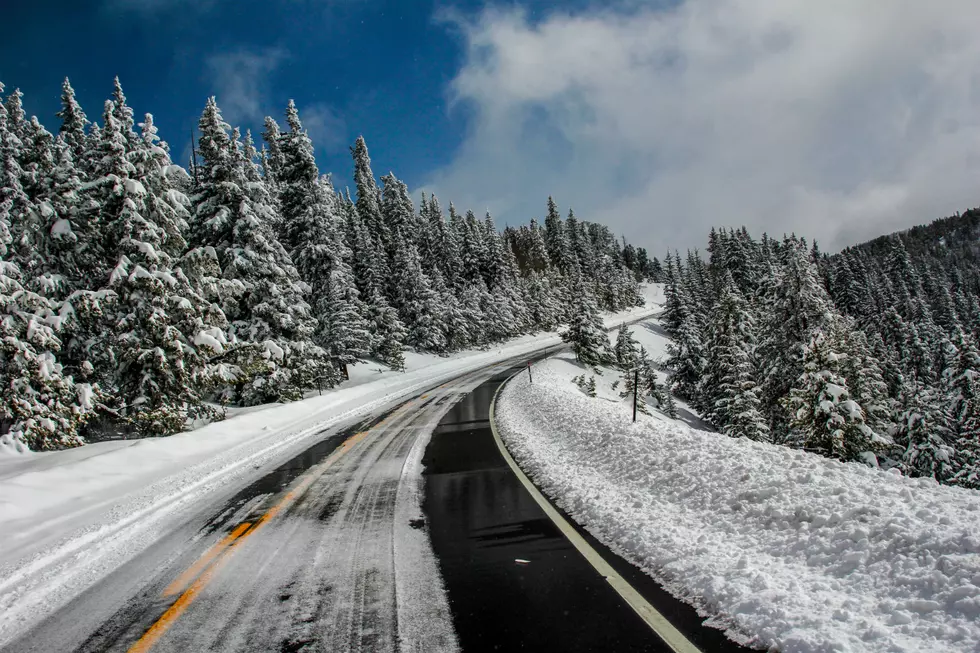 Crews Reopen Roads Inside Rocky Mountain National Park
Getty Images
Most roads at Rocky Mountain National Park are open after last weeks blizzard.
Just in time for spring break most of the roads closed by last weeks snow storm have reopened at Rocky Mountain National Park. The park was hit hard by last weeks "blizzard bomb' with heavy snow accumulation, strong winds, and whiteout conditions that forced the park to close last Wednesday.
By the weekend most roads including Bear Lake Road, Fern Lake Road, Trail Ridge Road from Deer Ridge Junction to the Hidden Valley was back open. Some of the parks roads remained closed. Wild Basin Road is closed past the Sandbeach Trailhead. For the latest on the parks road situation, click HERE.
If you're thinking about a spring break trip to the park it would be best to make the journey in a four-wheel- or all-wheel-drive vehicle. There are places where the roads are still snow and ice covered. Always check the updated weather forecast before heading out.
Along with slick roads be aware of the avalanche danger. The park is inside what The Colorado Avalanche Information Center designates as a "Moderate" avalanche risk. A backcountry snowboarder was killed just last week in an avalanche north of Haines. The risk is real so be diligent while visiting the park.