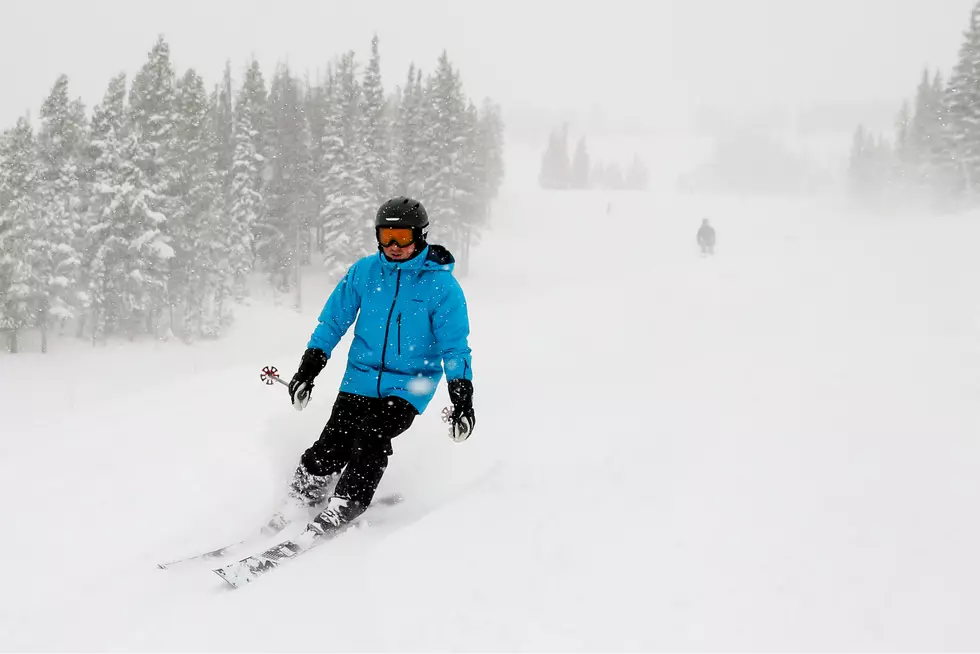 Come Worship The Snow God
Getty Images
Join over 12,000 snow-worshipers at one of Colorado's best parties!
At first glance I thought I saw "By-Tor and The Snow Dog." No, it's "Snow God", not "Snow Dog" and has nothing to do the classic Rush song. It's Ullr-Fest, the 55th annual Breckenridge bash where Viking helmeted fans pay homage to Ullr, the Norse God of Snow. For those that don't know, like me, it's pronounced "ULL-er" like "cooler" and is Colorado's premiere winter festival.
This multi-day Breckenridge bash gets underway this Wednesday with the crowning of the Ullr king and queen, followed by a talent show, and a hockey game.
It's signature event is Thursday's parade where you'll witness a wild "Mardi Gras" type parade with winter floats that include hot tubs, ski jumps, and other insanity! All rolling right down Main Street.
It's other claim to fame is it's super-sized shot ski! Breckenridge Distillery is set to reclaim the unofficial world record for the longest shot ski at this years festival. That's Thursday right before the parade.
What's a shot ski? It's where shot glasses are fixed to a long string of connecting skis where the participants all take their shot at the same time. The story is there's this ongoing feud between Breckenridge and Park City, Utah, which broke the record with the most shooters last October.
Here are a few of the Ullr-Fest scheduled events:
Wednesday
6:30 p.m. — Crowning of the Ullr Fest King and Queen at the Riverwalk Center
6:30 p.m. — "Breck's Got Talent" at Riverwalk Center. The first 200 attendees over 21 get a free beer. Nice touch.
7 p.m. — The Rocky Mountain Junior Hockey League All-Star Game
Thursday
4 p.m. — Ullr Shot Ski on Main Street. People must be at least 21 years old with valid ID to participate. Proceeds benefit the Breckenridge Mountain Rotary.
4:30 p.m. — Fat Tire Ullr Bike Race on Main Street.
4:30 p.m. — Ullr Parade on Main Street.
5-7 p.m. — Ullr Bonfire at the South Gondola Parking Lot with live entertainment.
Friday
2-4 p.m. — Ullr Ice Plunge in Maggie Pond at Main Street.
8 p.m. — Comedy Night with stand-up comedian Jimmy Dunn at Riverwalk Center.
Saturday
11:30 a.m.-1 p.m. — Family Snow Day at Carter Park, where children are welcome to play in the snow, sled, build a snowman or participate in other fun family activities.
1:15-3 p.m. – Ice Skating Party
6 p.m. — Wild and Scenic Film Festival at Riverwalk Center.
For a complete list and details on this festival just click HERE! Now if I can only find my Viking helmet.
Credit: Summit Daily