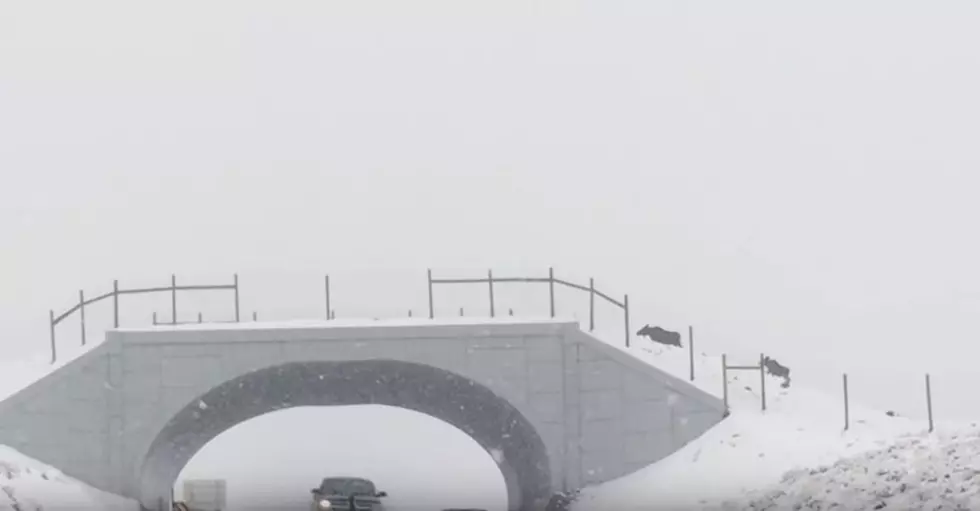 Colorado's First Ever Wildlife Overpass, Underpass System Helps Animals Safely Cross Highway
CPW via YouTube
It's been four years since the completion of the Colorado Highway 9 Wildlife Crossing Project, and during this time it has proven to be a great asset for both animals and humans alike.
This first-of-its-kind wildlife overpass and underpass system, built on Highway 9 between Green Mountain Reservoir and Kremmling, is an innovative collaboration between the Colorado Department of Transportation and Colorado Parks and Wildlife.
It includes two wildlife overpasses, five wildlife underpasses, nine pedestrian walk-throughs, 62 wildlife escape ramps and 29 wildlife guards that are all connected by an 8-foot-high wildlife fence.
The Colorado Highway 9 Wildlife Crossing Project aims to reduce the amount of highway collisions between motorists and animals. According to CDOT, reports detailed that between 2007-2011, wildlife vs. vehicle collisions made up for 35% of all crash types in that area. Furthermore, an average of 63 carcasses were recorded on the 11-mile stretch of road each winter before the passage was constructed.
Research from CPW shows that so far, since the safe passage has been in place, there's been a 90% reduction in wildlife-vehicle collisions.

Many different species, including mule deer, bears, pronghorns, mountain lions, moose,  coyotes, and even river otters have learned to utilize the new system, and wildlife can now easily and safely maneuver across the highway. The initial 4 years of monitoring has shown that there's been over 83,000 mule deer that have successfully crossed over the seven structures – accounting for a 96% success rate.
Colorado Wildlife
https://drive.google.com/file/d/1oZg0ho3KkkjAsDeaMJSPG9HB6AKKmTDl/view?usp=sharing