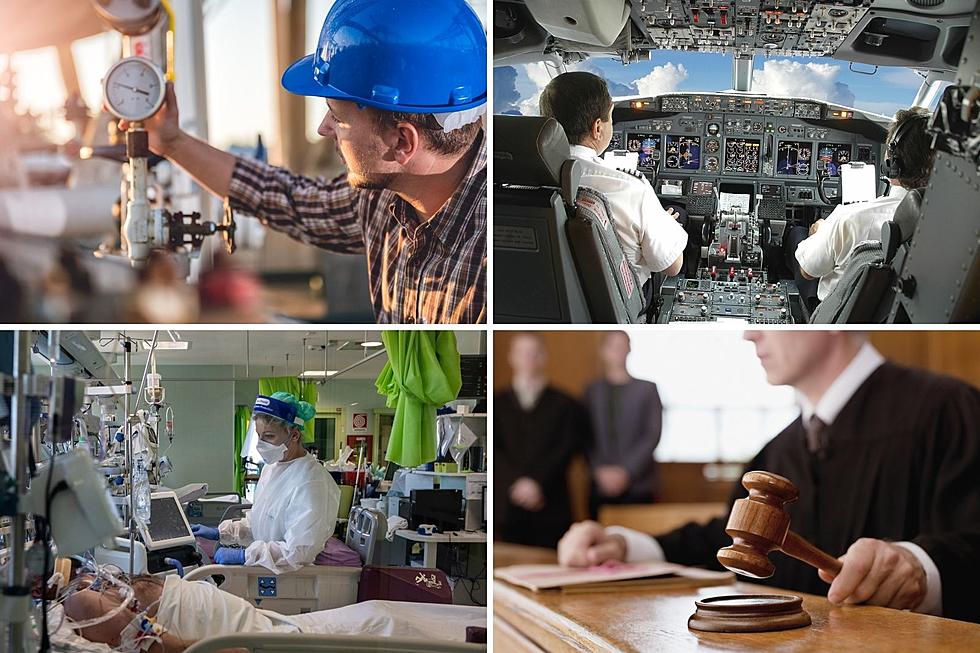 Here Are Colorado's 30 Highest Paying Jobs
Canva
Ever wonder which career field or occupation pays the most across Colorado? We did, and after having fun taking a few guesses, we decided to track down the info. From Grand Junction to all four corners of the state
Earn Big Money with These Careers in Colorado
The U.S. Bureau of Labor Statistics offers data from 2020 that shows just which line of work is cashing in the most in Colorado. Scroll through the gallery below to find out what the top-paying jobs in the state are, and how much they pay.
Colorado Earnings Data for 2020
By looking at the Annual Mean Wage, Number Employed in Colorado, and Employment Per 1000 Jobs, we can rank the best paying careers based on what people in the state are actually earning right now.
Here Are Colorado's 30 Highest Paying Jobs
Looking to make big bucks in Colorado? Here are the Top 30 career fields offering some of the best paydays in the state.
More Colorado Stats: These are Colorado Most Dangerous Cities
Some of Colorado's most dangerous cities may not come as a total surprise, but the way they rank might. See the cities that made the list, along with the FBI data that goes with it.
More Colorado Stats: These are Colorado's Safest Cities to Drive
See the 25 safest counties to drive in Colorado based on fatal accident data.