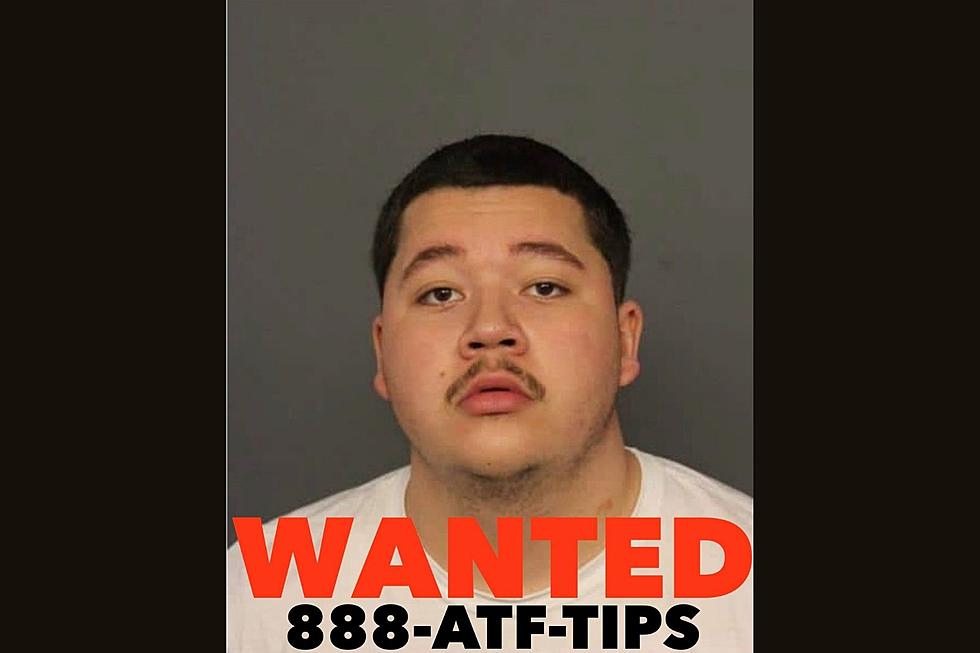 WANTED: Colorado YouTube Star and Gang Member On the Run
Moses Phillip Fernandez, Jr., ATF
Authorities in Colorado and California are on the lookout for a dangerous fugitive who also happens to be a big Youtube star.
The ATF has posted a reward notice of $5,000 for information leading to the arrest of Moses Phillip Fernandez, Jr., a Denver gang member and Youtube star believed to be on the run.
Who is Moses Phillip Fernandez Jr?
Fernandez is a rapper and Youtube sensation with 22.5K subscribers. Fernandez goes by the stage name FBP Moe and frequently raps about women, money, and killing.
FBP Moe's Youtube channel has earned him over  $12,800 from the platform.
Like many others before him, FBP Moe bases his raps on real events. ATF spokeswoman Ginger Colbrun is pleased with his style and says that Fernandez, "brilliantly described many of their (FBP's) crimes."
Why is the ATF Looking for Moses Phillip Fernandez, Jr.?
Fernandez is alleged to be a Denver, Colorado gang member that is responsible for crimes involving 47 victims. Fernandez is said to be part of the gang "FBP," which stands for "few but plenty."
A 2-year R.A.V.E.N. investigation that uncovered multiple criminal acts. Recently a Denver grand jury indicted Fernandez and 9 other members of his gang for over 100 felony charges such as:
conspiracy to commit first-degree murder
criminal attempt to commit murder in the first degree
criminal assault and violation of Colorado's Organized Crime Control Act
The gang is alleged to be responsible for multiple drive-by shootings which occurred from March 2020 to March 2021 according to a report from CBS 4.
Fernandez is the only indicted member of FBP who remains at large. Authorities say that Fernandez is known the frequent Las Vegas and believe that Fernadez is on the run somewhere in the West.
If you have any info on where he is, report it anonymously at ReportIt or call 888-ATF-TIPS.  If you happen to see Moses Phillip Fernandez, Jr. call 911 immediately, but do not approach the suspect as he could be armed and dangerous.
Past Colorado Murders You May Not Know About
Colorado has had some high-profile murders over the years, but there are many murders that occurred before most of which you may not be familiar with.
The Top 10 Oldest Cold Cases in Colorado Dating Back to 1911
The following missing and homicide cases are some of the oldest on record in the state of Colorado. Flip through the gallery to see the 10 oldest cases in the state that have a photograph on file.
Northern Colorado's Most Puzzling Cold Cases
These cases are cold, meaning they are no longer being actively pursued due to a lack of evidence. However, that doesn't mean they are unsolvable — it's always possible that someone knows something. While each case poses a frustrating mystery, here are the 10 most puzzling cold cases in Northern Colorado.