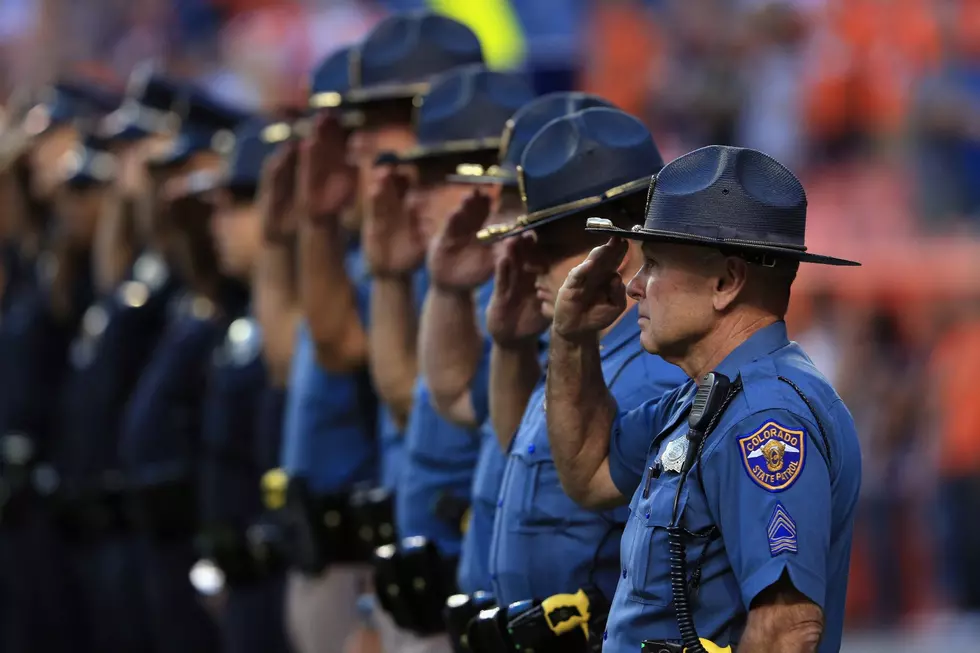 Colorado State Patrol Adding Troopers
Getty Images
Are you looking for a career that will let you help family, friends, and community?
The Colorado State Patrol is looking to add up to 35 new troopers. If you ever thought about becoming a trooper, here's your chance.
Currently, with over 800 troopers, the CSP is looking for the best. Age, race, gender, location all don't matter.
So what does a trooper do? Well, according to the CSP website a trooper:
A Colorado State Patrol Cadet trains, assists and learns to:
Investigate traffic accidents, auto thefts, livestock thefts, drug trafficking, and citizen complaints;
Determine whether civil or criminal laws have been violated and learns the appropriate enforcement process;
Write reports mandated by Patrol policy and state and federal laws that document enforcement and investigative activities;
Develop case files for prosecution;
Testify at hearings and trials;
Respond in emergency situations involving, but not limited to: lives in jeopardy; assisting other agencies; disaster mobilization and crowd control. A cadet learns to formulate action plans that anticipate continuously changing circumstances and how to resolve emergencies;
Attends training and certification courses in technical law enforcement skills including, but not limited to: firearms, first aid/CPR; driving; use of force; arrest control; and physical agility, and;
Performs other duties as assigned.
There are many different opportunities available as well. From patrol to hazmat to canine units, but at the same time, it will be a very competitive process.
With starting pay at about $67,000 per year it's a rare opportunity to find yourself among the best of the best. You also get paid for the time you will spend at the academy.
The application process will continue through June 9 so you might want to get started right away.