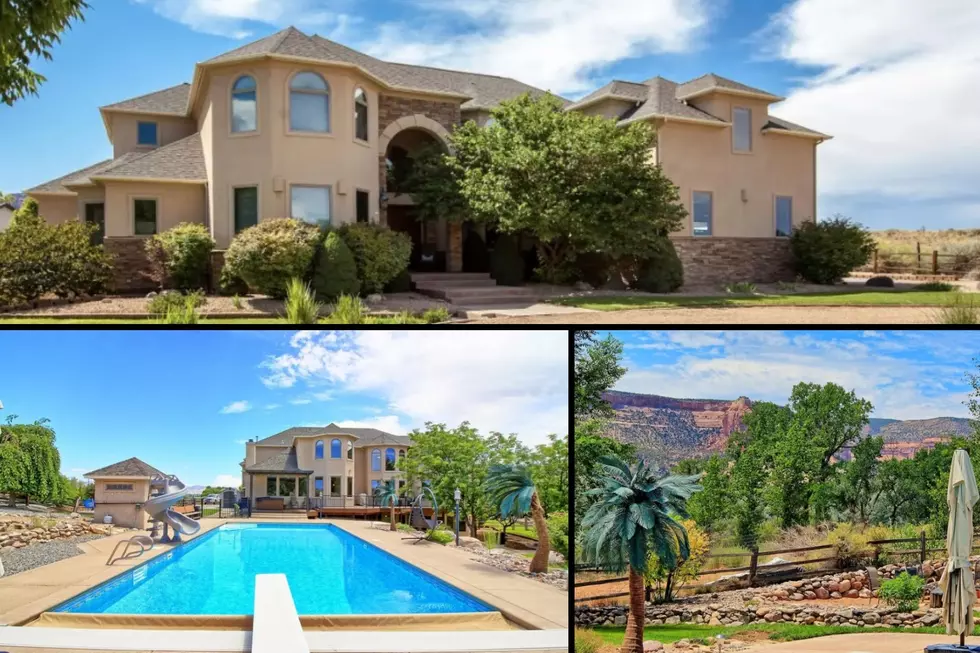 Poolside Palm Trees and Amazing Views Can Be Yours in Grand Junction
Realtor.com
Palm trees are pretty rare in Colorado. It's pretty cool when you see a few real ones. They are usually on some pretty incredible properties like the one we are looking at today in Grand Junction.
Colorado is a much colder state than say Florida where palm trees are pretty typical. It's harder to grow a healthy palm tree here, but that doesn't mean you can't transport a healthy one and take care of it. You can also buy some pretty nice replicas.
Palm Trees in Grand Junction, Colorado?
Palm trees are the perfect accent to this 20X40 in-ground saltwater pool over in the Redlands and they match perfectly with the Colorado National Monument as the backdrop. This home is on the market now and includes views of the CNM, the Grand Mesa, and Mount Garfield as seen in the photos below.
Where is Washington Court in Grand Junction?
There is nobody living behind the property except for the Colorado River. Washington Court is near a wildlife conservation easement and is within walking distance of the Monument Canyon trailhead not far from Broadway.
Need More Than Palm Trees?
This home includes the jumbo pool in the backyard with the palm tree, a sweet patio area, a hot tub, game room inside, and the property is approved for horses so that is another option for you here. The entertainment possibilities are endless.
Check out another beautiful custom build right here in Grand Junction and available now below.
Colorado Dream Home Offers Poolside Palm trees and Monument Views
Can you find palm trees in Colorado? You sure can! Look no further than this Redlands home for sale in Grand Junction. You'll enjoy poolside palm trees and incredible views of the Colorado National Monument. Let's check out the view and step inside this home presented by Brandon Palmer and RE/MAX 4000, INC.
LOOK: The 10 Most Expensive Neighborhoods in Grand Junction
Did you know that Grand Junction is home to 22 different neighborhoods? We're taking a look at the ten most expensive ones according to real estate prices and the average rental cost. Which neighborhood do you think is at the top of the list? Scroll on to find out.
KEEP GOING: 15 Fun Local Attractions to Visit in Grand Junction
If you are new to Grand Junction you'll want to put these local hot spots on your list of things to see in Grand Junction.