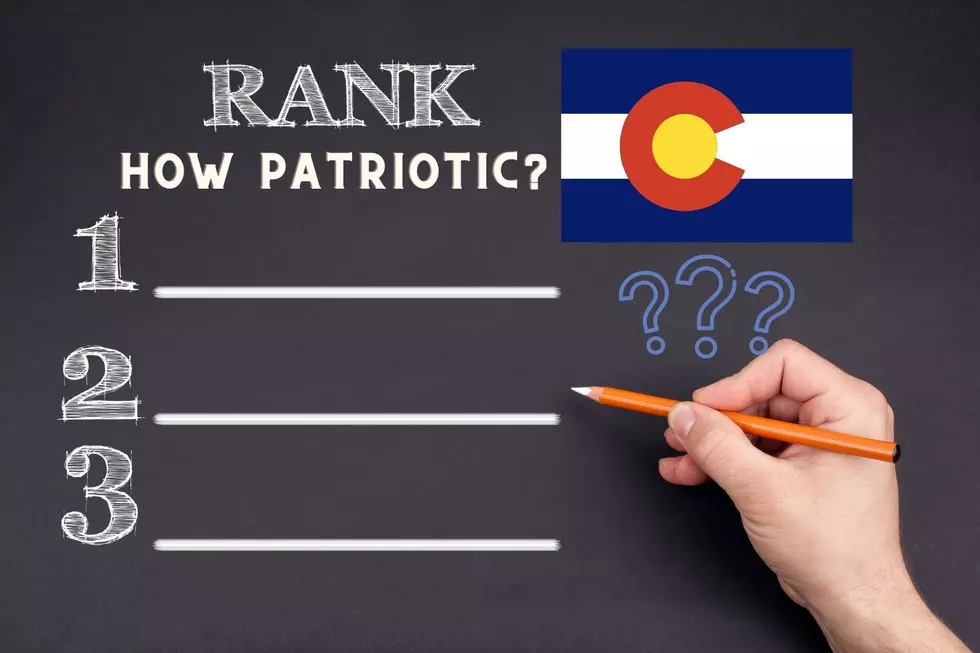 Colorado Ranked Among Top 20 Most Patriotic States
Canva
As we get ready to celebrate America's birthday in Colorado, we did some digging to see just how patriotic our great state is. Where do you think Colorado falls as far as most patriotic states go?
How Patriotic Is Colorado?
These last couple of years have been a bit weird for many reasons and in some cases, it's made people feel less patriotic than they had felt prior to the pandemic. Be it the rise in violence, racism, employment opportunities, and more. We've been called the "greatest country in the world" but how do people really feel right now? Has all of the above made Colorado less patriotic than we've been in the past?
Where Does Colorado Rank For In Most Patriotic States?
Our pals at WalletHub put together some comparisons from state to state and came up with a ranking from number 50 being the lowest to 1 which is the highest. Rankings were based on various factors like how many military enlistees or veterans we have in our state, how many voted in the presidential last election, and more. In that ranking, where exactly did Colorado land?
We're proud to say that Colorado is pretty patriotic as we landed at lucky (or unlucky) number 13 with an overall score of 52.05.The top 3 most patriotic states in the country according to the map from WalletHub above was Virginia at number three with a score of 58.97, Montana at number two with a score of 61.46, and Alaska takes the gold medal on this one with a score of 65.57, making it the most patriotic state in the U.S. Pretty surprising if you ask us but we know how much Colorado loves our Red, White & Blue. Does this surprise you also?
Speaking of loving our country, where will you be celebrating our nation's Independence this year? Here are the 10 places to see Fireworks around NoCo.
Check Out a Notoriously Dangerous Colorado Neighborhood
Take a virtual tour of the infamous east side of Pueblo, Colorado.
See How the Most Dangerous Cities in Colorado Rank
Some of Colorado's most dangerous cities may not come as a total surprise, but the way they rank might. See the cities that made the list, along with the FBI data that goes with it.
The Most Dangerous Colorado Counties to Drive Based on Fatal Accidents
While six Colorado counties managed zero fatal accidents in 2020, the rest were not nearly as safe to drive in.