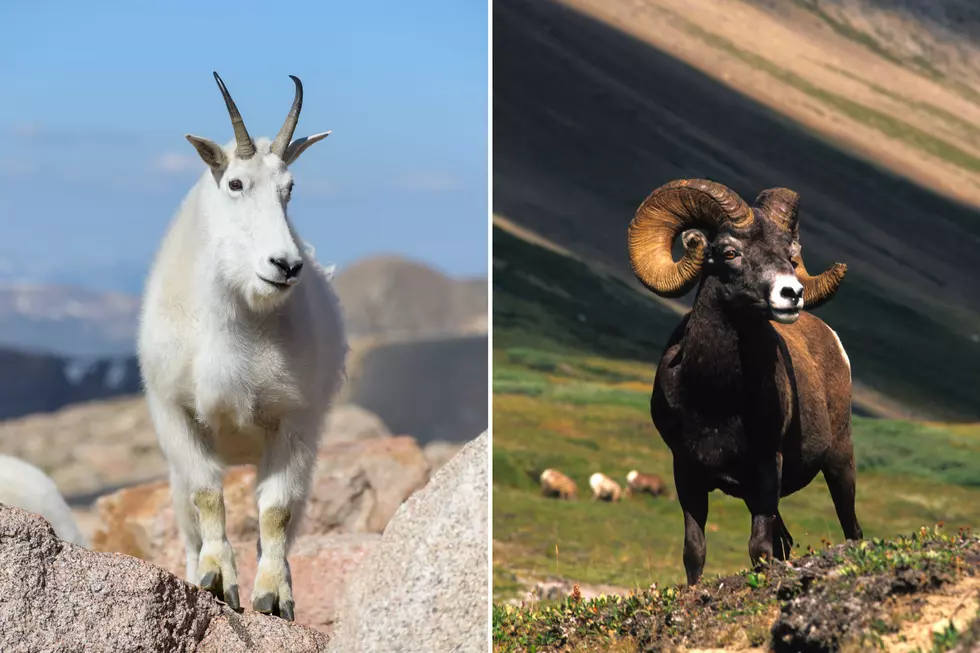 Colorado Parks & Wildlife Reminder 'Don't Feed The Animals'
Getty
CP&W issues warning to help keep wildlife wild.
In a press release issued this morning Colorado Parks & Wildlife petition visitors to some of Colorado's higher elevation highways to not feed the animals and keep a safe distance away.
The Mount Evans Scenic Byway, Colorado Highway 5, is the highest paved road in North America. The highway takes travelers to the top of Mount Evans, one of Colorado's famous '14ers'. Colorado Parks & Wildlife reminds those that make that trip or travel any of the state's higher elevation highways, to not stop and interact with wildlife.
Recently, staff with CP&W, US Forest Service, and Denver Mountain Parks have observed habituated mountain goats and bighorn sheep behavior. It appears to be the result of people feeding wildlife or attempting to take pictures. A pic of you feeding a mountain goat or a selfie with bighorn sheep isn't worth the damage and negative situation you're creating to accumulate "likes" on your social network feed.
"We have been taking a collaborative approach with the Forest Service and Denver Mountain Parks to help combat an increase in human-wildlife conflicts we are seeing at Mount Evans," says Wildlife Officer Joe Nicholson. "The agencies will be up there all summer monitoring activity and actively enforcing or using aversive conditioning techniques with the hope that we can curb small problems from growing into worse or even dangerous encounters."
Some of the unnatural behavior witnessed has been mountain goats and bighorns licking salt off vehicles. The animals poking their heads inside car windows, scurrying around a car when they hear the sound of the opening of food wrappers, running over to people holding out food, following visitors into the restrooms, and hanging out with groups of people. "People have gone as far as attempting to pick up mountain goat kids and we have seen groups of mountain goats surrounding and following people, which is far beyond the natural behavior of these animals," continued Nicholson.
Find out more information and read the full Colorado Parks & Wildlife press release by clicking HERE.