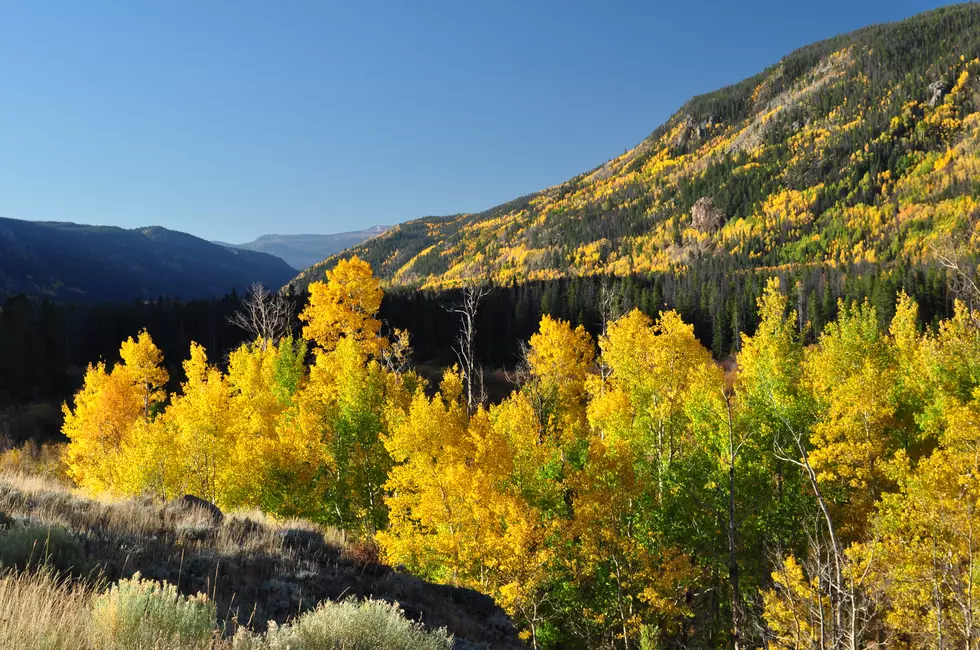 Colorado Fall Colors: When, Where To See Them
TSM
With the drought this summer, the spectacular fall colors are expected to be in full splendor about a week ahead of time.
So that means, if you want to go check them out, it's time to start planning and getting out there. While the drought has an effect on the timing of the color changes, Colorado State Forest Entomologist Dr. Dan West said that temperature swings throughout the day are actually the biggest factor in the timing of the leaves changing colors.
Whatever you do and wherever you decide to go check CDOT to make sure the roads are open, with all of the fire activity, it would be less than stellar to drive halfway up to a spot and then have to turn around. For the places that ARE open, expect plenty of traffic and of course high recommendations to bring your mask and social distance the best you can while exploring or hiking.
Check out this cool map put together by the 9 News weather team to help you figure out where and when to go exploring those beautiful colors.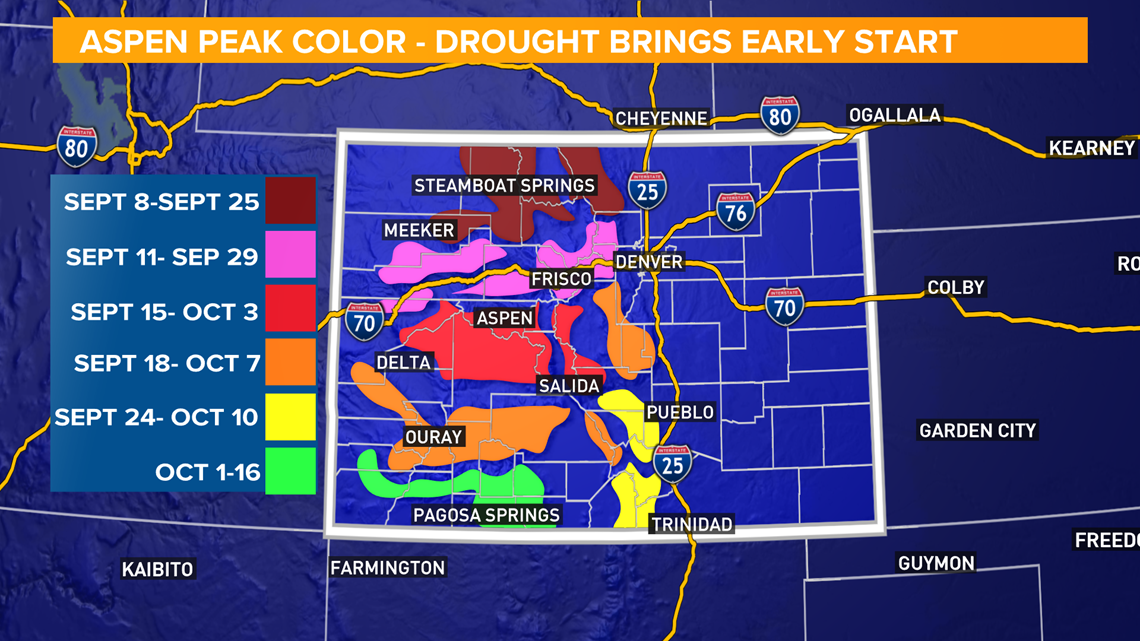 Enter your number to get our free mobile app
See the Must-Drive Roads in Every State