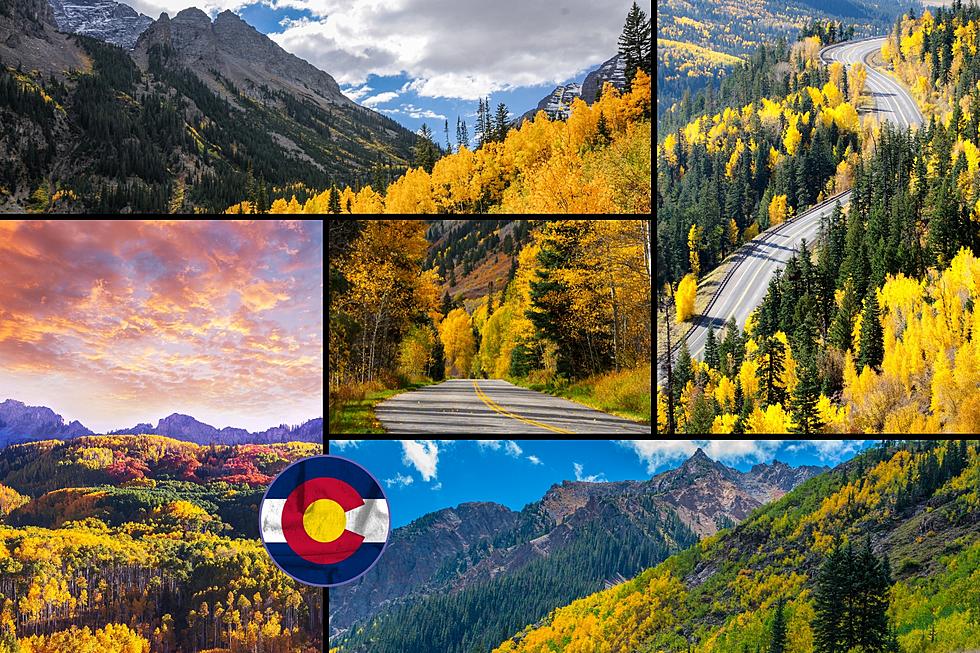 This is When Colorado's Fall Color Will Peak in 2023
Canva Pro
Colorado's fall color change is an incredible time of year for scenic drives, fall hikes, and fall color photography. When will the color change take place in 2023? What factors might speed up or slow down the arrival of fall colors in Colorado?
Keep going for a look at fall colors, and some of our favorite fall color drives you can explore with your family this fall.
Rainfall and Fall Colors in Colorado
Hot summers and warm fall weather can delay the fall color change, but a rainy cloudy fall can also lessen the intensity of the fall colors. If the trees are too dry the leaves fall off before they can develop really bright colors. The bright reds we see in the fall are a result of cool, dry, days with plenty of sunshine.
Peak Color on the Western Slope
Fall Color Weekend on the Grand Mesa is a chance to ride the gondola at Powderhorn Ski Resort and enjoy the hiking trails as the seasons change. This is usually the last weekend the Grand Mesa visitors center is open to guests. Expect some of the best colors on the Western Slope from mid-September to mid-October.
Peak Color on the Front Range
Mid to late September is a fantastic time to visit Rocky Mountain National Park. Fall color makes its way into the Denver metro by late September into October. This is a great time of year to visit some of the scenic railroads that offer fall-color train rides through the Rocky Mountains. 
Keep going to see the 2023 timeline for fall colors in Colorado and tell us about your favorite places to see them.
When Will Colorado See the Beautiful Fall Colors Change in 2023?
The fall color change is one of the best times of the year to live in Colorado. The burst of yellow, orange, and red color throughout Colorado's forests is something people travel from all over to see. Using the maps below, you can plan for the fall color change anywhere in the state.
MORE: Places You Need to Visit to View Colorado's Awesome Fall Colors
We asked you to tell us about some of your favorite places to view the fall colors in Colorado. See some of the popular destinations you told us about below with directions to get you there before the fall colors are gone for the season.
Fall Color Train: Hop Aboard 6 of Colorado's Coolest Train Rides
The story of Colorado is impossible to tell without America's railroads. To this day, the rails are one of the most enjoyable ways to see the Rocky Mountains. No matter the season, you'll find breathtaking views of Colorado on board these famous scenic railways.