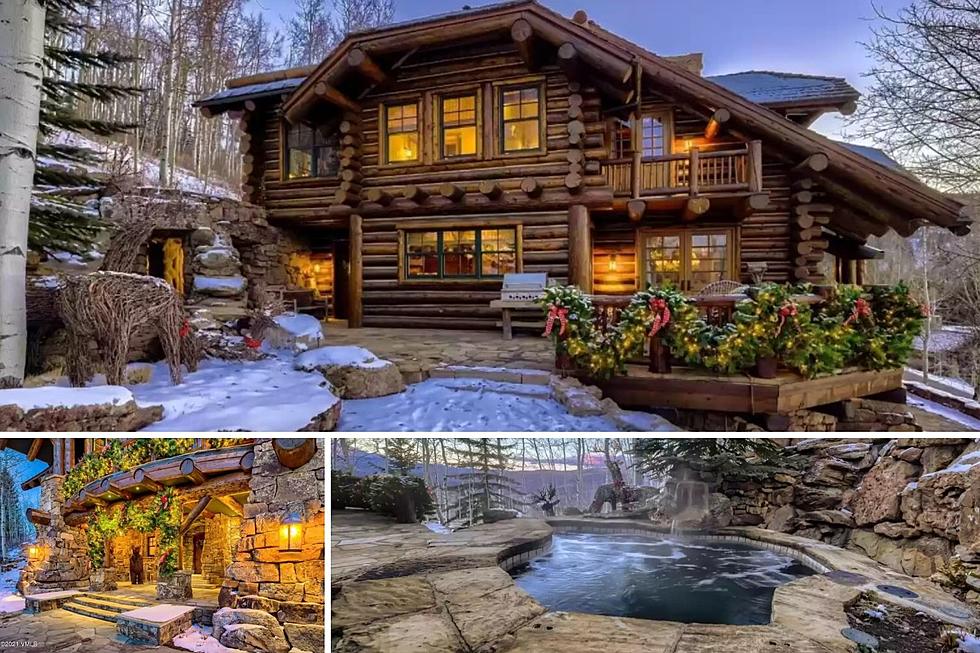 Avon Colorado Mountain Retreat Features An Amazing Stone Hot Tub With a View
Canva
Escape Avon, Colorado, and check out this amazing log cabin built above the Ritz Carlton Bachelor Gulch just down the road from Beaver Creek Resort.
Travel back in time to the feel of the Pioneer Mountain West when you step inside this incredible six-bedroom home that includes a hot tub and steam room.
Colorado Mountain Living Near Beaver Creek Resort in Avon Colorado
Nested in the Aspens and Evergreens in Avon sits this amazing cabin at 1661 Daybreak Ridge. If living less than two miles from Beaver Creek sounds like heaven then scroll on. We've got an incredible stone hot tub to see, and this home also includes a game room and an incredible porch and patio with the perfect view.
See Inside This Incredible Mountain Retreat in Avon Colorado
Hiking, Skiing, and all the things you love about outdoor living in Colorado are at your fingertips here in Avon. Scroll through the gallery below to see inside this incredible property listed just this past week by Michael Routh - Rocky Mountain Home Team with Keller Williams Mtn Properties at Realtor.com.
Avon Colorado Mountain Retreat Features a Amazing Stone Hot Tub
Step inside this amazing mountain retreat in Avon, Colorado. Travel back in time and feel the pioneer spirit of the mountain west.
LOOK: Amazing Colorado Springs Home Nestled in Ponderosa Pines of the Black Forest
See inside this Colorado Springs home tucked into the Ponderosa Pines of the Black Forest.
INDOOR POOL: The Amazing Rose Lodge in Blue River Colorado
The incredible Rose Lodge is for sale in Blue River Colorado.
VAIL: Luxury Colorado Retreat For Sale on Vail Mountain
Just steps away from the ski slopes in Vail sits the most contemporary estate on the market in this part of the state.