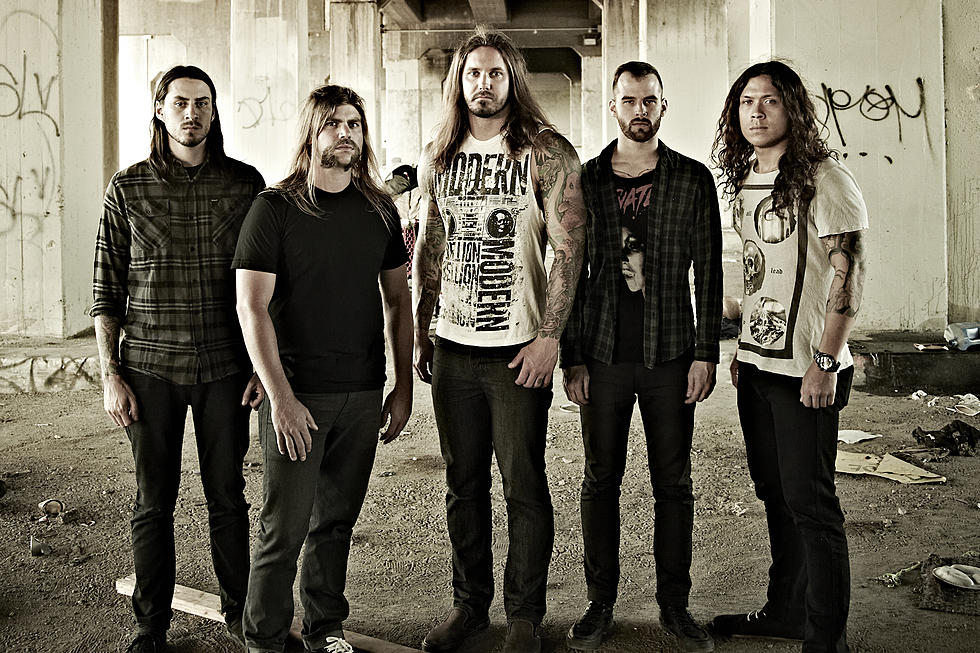 As I Lay Dying Are Working on New Material in the Studio
Ty Watkins
Last June, As I Lay Dying dropped the "My Own Grave" single after reuniting their classic lineup. It appears there's more new music on the way as the group shared a photo from the studio, confirming that drum tracking is underway.
The Instagram post seen below shows drummer Jordan Mancino at work at Signature Sound Studios, which is located in San Diego, California. Presumably, this photo is a little old as the band is currently in the midst of a North American tour. As I Lay Dying did have a day off when this photo was posted, though that day off came between scheduled shows in South Carolina (March 27) and Florida (today, March 29).
It is not known if the metalcore icons are plotting their first full length album since Tim Lambesis was released from prison or if this will be another single. If it is a new album, it will close a seven-year gap between 2012's Awakened.
See the rest of As I Lay Dying's North American tour dates below.
Remaining As I Lay Dying 2019 North American Tour Dates
March 29 — Tampa, Fla. @ Orpheum
March 30 — Jacksonville, Fla. @ 1904
March 31 — Pensacola, Fla. @ Vinyl Music Hall
April 02 — Baton Rouge, La. @ Varsity Theater
April 03 — Birmingham, Ala. @ Zydeco
April 04 — Nashville, Tenn. @ Exit/In
April 05 — Memphis, Tenn. @ Growlers
April 06 — Springfield, Mo. @ The Complex
Hear "My Own Grave" on the 30 Best Metal Songs of 2018 Playlist
See As I Lay Dying in the 25 Best Metalcore Albums of All Time