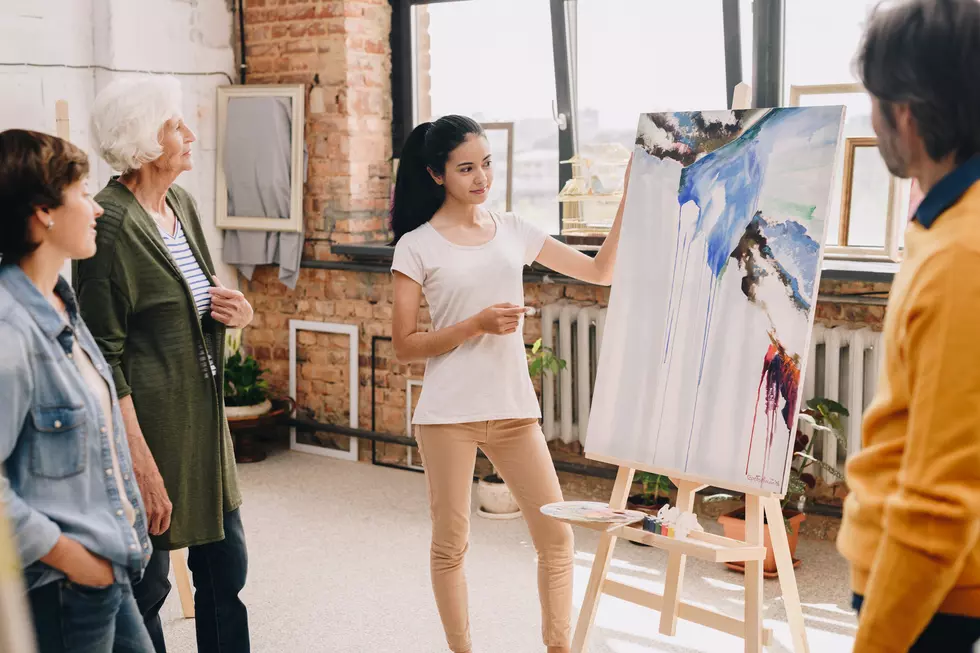 Art Festival In Downtown Grand Junction This Weekend
ThinkStock
The arrival of October brings another event to downtown Grand Junction.
The 5th annual  Downtown Art Festival is slated to take place Friday, Saturday, and Sunday, October 2 -4. As we have come to expect in 2020, it's going to look a little different than normal.
As usual, the event is free to the public, but as was the case with the downtown car show, guests will need to register for the expo and that can be done online. Masks will be required for spectators, vendors, and event personnel.
The festival kicks off on Friday in shops, galleries, and select restaurants. Folks will be strolling down Main Street enjoying the downtown setting, checking out galleries, and maybe grabbing a bite to eat.
On Saturday, Main Street between 4th and 5th street will feature local artists, vendors, and live demonstrations. You may be surprised by all the different types of art on display - and available for purchase. One of the cool things will be live music at the buffalo on the corner of 4th and Main. From 10:30-12:30, local favorite Soul Habit will perform and from 1:00-3:00 it will be the music of Rizzo.
And then on Sunday, the GJ Film Festival happens, however, this year, it's happening online at gjcreates. This part of the art festival is also free. The event will feature workshops, panels, and a variety of films from shorts to up to an hour in length. Here's what you do. Pop some popcorn, lather it with butter and make an ice-cold beverage while you enjoy both local and non-local film creations from the comfort of your living room.
The Downtown Art Festival is a great opportunity to celebrate the arts in the Grand Valley and to support the amazing artists who live here. It looks like the weather is going to be fantastic so I hope you will have a chance to get downtown this weekend and be a part of the festival. We have been able to have so few public events this year and the art festival gives us the chance to get out and enjoy our community.
Enter your number to get our free mobile app
ON SCENE: Movies Filmed in Western Colorado and Eastern Utah