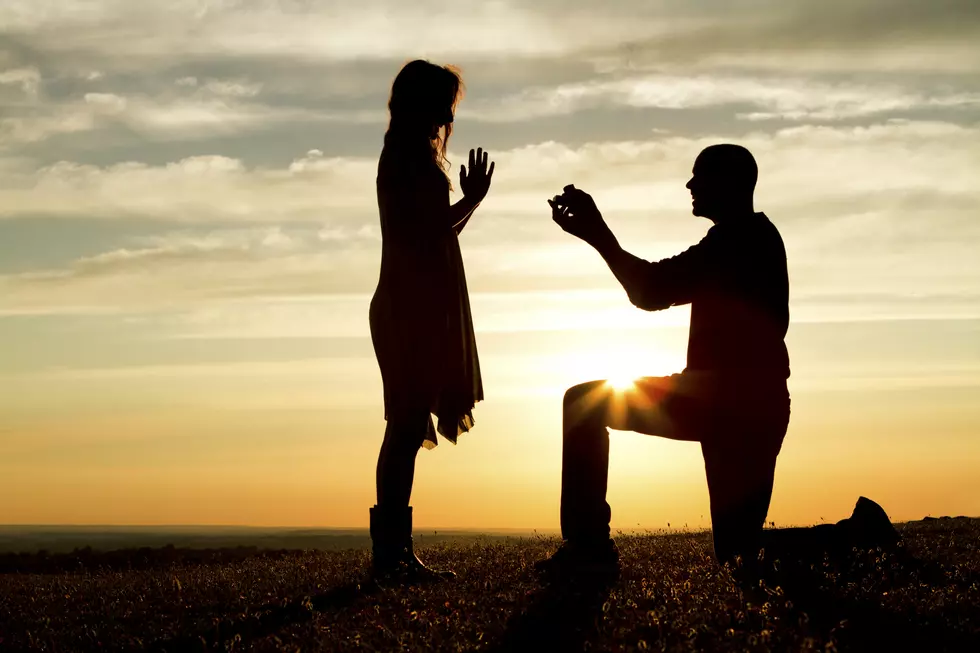 A Helpful Guide To Find The Perfect Place To Propose
ThinkStock
Ok ladies, are you waiting for your significant other to pop the question? If you are, then you are in luck. We live in the most beautiful state around. So use that to your advantage.
Don't wait for the man to decide where he is going to do it because let's be honest you will be waiting for awhile for that to happen. Time to put little whispers into his ear and have him choose one of these beautiful places.
The Scenery from the Telluride Gondola is amazing. The trip itself is about 13 minutes, giving your significant other more than enough time to get down on the knee and propose. The best thing about it is that it's free to ride. So not only will you save money it is also the perfect background for an engagement.
If you haven't been to the Western Colorado Botanical Gardens then you are missing out. This place is beautiful. This is the perfect spot to ask her or him to marry you. The background is already set, it is pretty private and they will love you forever. Your significant other will know that you have a soft spot and will love you for it. Can You hear wedding bells?
Now, this is going to cost a little bit of money but it will be well worth it in the end. The C LAzy U Ranch will be more than accommodating for what you are trying to do. All you have to do is tell them what you have planned and they will schedule a private horseback ride for you and your significant other, with just a guide leading you. With the colors changing like they are I wish I could have proposed to my wife here!
Hanging Lake
If you are up for a hike this is an awesome place to go to pop the question. Hanging Lake is beautiful. But it won't compare to the moment when you ask the question. Going up there with the least amount of traffic is preferable but not necessary. Having the sun beam down on the water and onto that engagement ring will make for an awesome story.
Red Rocks
Now The Red Rocks are an amazing place to ask her or him to marry you for the rest of your life. The best time to do it, however, has to be at dusk when the sun is going down and it is empty. That way the minimum amount of people are there and it turns it into a beautiful setting. The colors at dusk are amazing and it will take their breath away.
I hope this helps make the proposal decision a little easier for all of you couples. If you have anywhere else in mind please let us know!