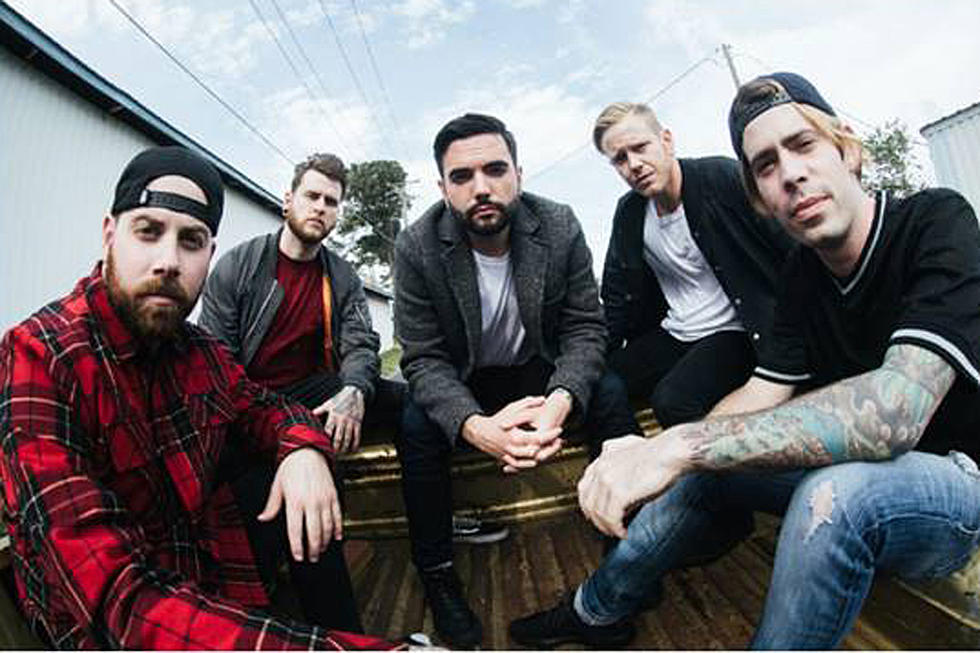 A Day to Remember Announce Tour With Knocked Loose + More
Epitaph Records / Photo by James Hartley
Things have been quiet on the A Day to Remember front... too quiet. With a couple 2019 festival appearances on their schedule, the band seemed poised for a return to the road, a notion that has been confirmed with a U.S. tour announcement.
Saying it's "been a while," the band announce they'll be bringing rising hardcore outfit Knocked Loose with them as direct support, and British pop-punk unit Boston Manor will be opening the show each night.
A Day to Remember appeared to conclude the touring cycle for 2016's Bad Vibrations last summer. Could this mean that the band has been working on their seventh full length album with plans for a 2019 release? That information has yet to come, but the signs are looking like that will be the case.
Bad Vibrations reached No. 2 on the Billboard 200 charts, marking the highest debut position of any A Day to Remember album, besting What Separates Me From You, which hit No. 11 in 2010.
A Day to Remember 2019 Tour Dates
May 31 – Peoria, Ill. @ WIXO Spring Fling *
June 5 - Columbus, Ohio @ Express Live
June 7 – Council Bluffs, Iowa @ Stir Cove *
June 8 – Madison, Wis. @ The Sylvee
June 10 – Wichita, Kan. @ The Cotillion
June 11 – Oklahoma City, Okla. @ Diamond Ballroom
June 12 - San Antonio, Texas @ Tobin Center
June 14 – New Orleans, La. @ The Fillmore
June 15 – Birmingham, Ala. @ Avondale Brewing Company
June 16 – Augusta, Ga. @ Bell Auditorium
June 18 – Chattanooga, Tenn. @ The Signal
June 20 – Raleigh, N.C. @ The Ritz
June 21 - N. Myrtle Beach, S.C. @ House of Blues
June 22 – Richmond, Va. @ The National
June 23 – Poughkeepsie, N.Y. @ Mid-Hudson Civic Enter **
June 27 – Portland, Maine @ State Theatre
June 28 – Providence, R.I. @ The Strand Theatre **
* A Day To Remember only
** no Knocked Loose
2019's Most Anticipated Hard Rock + Metal Albums