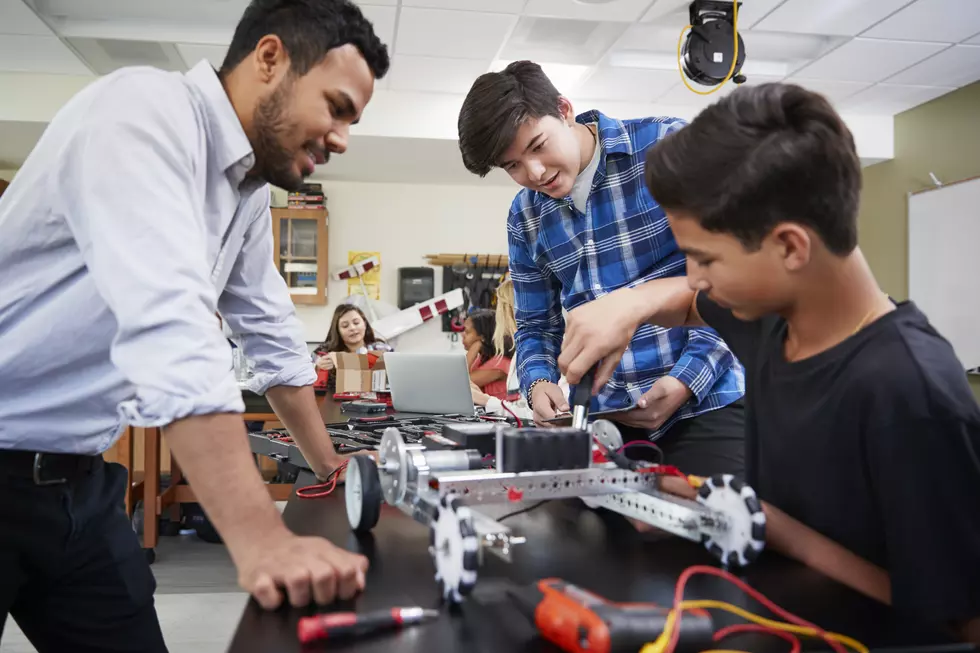 You Pick the Winner: Vote for September's Teacher of the Month
Thinkstock
Every month you nominate your teachers for teacher of the month and then vote for them. Now it's time for you to vote and pick September's Teacher of the Month.
Our teachers here in Mesa County work so hard to teach and take care of our kids, they definitely deserve some recognition. Now that you've nominated your teacher for Teacher of the Month, it's time to vote for them.
After you vote and your teacher wins, we're going to come surprise them with so many prizes, they won't even be able to carry it all. Here are the surprizes (get it surprise + prize?) Teacher of the Month will receive, in front of their entire class:
$50 gift card to Village Inn
$50 Visa gift card from Farmers Insurance the Josh DeWitt Agency
$20 Starbucks Gift Card and an insulated tumbler from Carville's Automart
1-hour massage from Rimrock Wellness
Fresh fruit bouquet from Willy's Wild Carvings
Skating party for 30 at Spin City with a pizza party from the Garlic Knot
Whether our winner will be Kyrey Yanez from Caprock Academy or Megan Winkle from Chatfield Elementary, it's completely up to you.
Vote for our Teacher of the Month for September below, voting ends at 11:59 p.m. on Monday, September 30. You can only vote once an hour and only votes from Colorado will be counted.