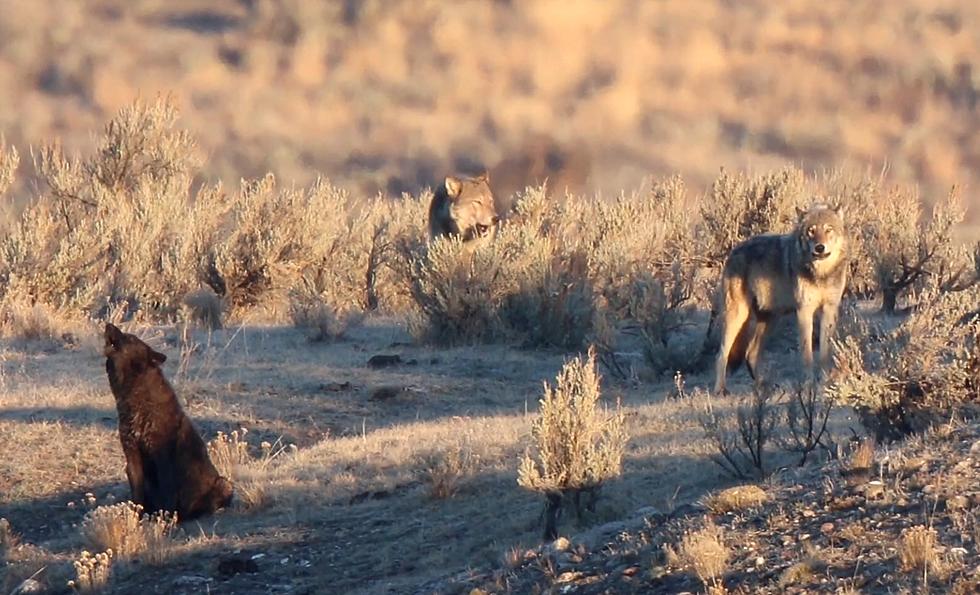 Watch and Listen to the Lonely Howls of a Yellowstone Wolf Pack
Doug Moon via YouTube
It doesn't get much more iconic Wyoming than this. A photographer shared stirring video of a Yellowstone Wolf Pack as they howled at the setting sun.
Doug Moon was in Yellowstone National Park a couple weeks ago and heard a sound in the distance. It was the infamous Junction Butte Wolf Pack, the largest pack in Yellowstone National Park. He captured video and audio and said this about what happened:
The Junction Butte wolves howling in the Slough Creek area, November 4, 2021
Make sure your sound is turned way up for this one.
It's worth noting that the Slough Creek area that Doug mentioned is home to one of the best campgrounds in Yellowstone if you want to be near wildlife. Here's the National Park Service description of Slough Creek:
Slough Creek Campground—elevation 6,250 feet (1905 m)—is near some of the best wildlife watching opportunities in the park. Located at the end of a two mile dirt road, this campground is best suited for tents and small RVs.
The Junction Butte Wolf Pack has been in the news recently as NBC Montana reported that 3 wolves from the pack were killed by hunters north of Yellowstone. Even with a slightly reduced number, they are still the largest wolf pack active in Yellowstone National Park.
LOOK: Stunning animal photos from around the world
From grazing Tibetan antelope to migrating monarch butterflies, these 50 photos of wildlife around the world capture the staggering grace of the animal kingdom. The forthcoming gallery runs sequentially from air to land to water, and focuses on birds, land mammals, aquatic life, and insects as they work in pairs or groups, or sometimes all on their own.
LOOK: Stunning vintage photos capture the beauty of America's national parks
Today these parks are located throughout the country in 25 states and the U.S. Virgin Islands. The land encompassing them was either purchased or donated, though much of it had been inhabited by native people for thousands of years before the founding of the United States. These areas are protected and revered as educational resources about the natural world, and as spaces for exploration.
Keep scrolling for 50 vintage photos that show the beauty of America's national parks.