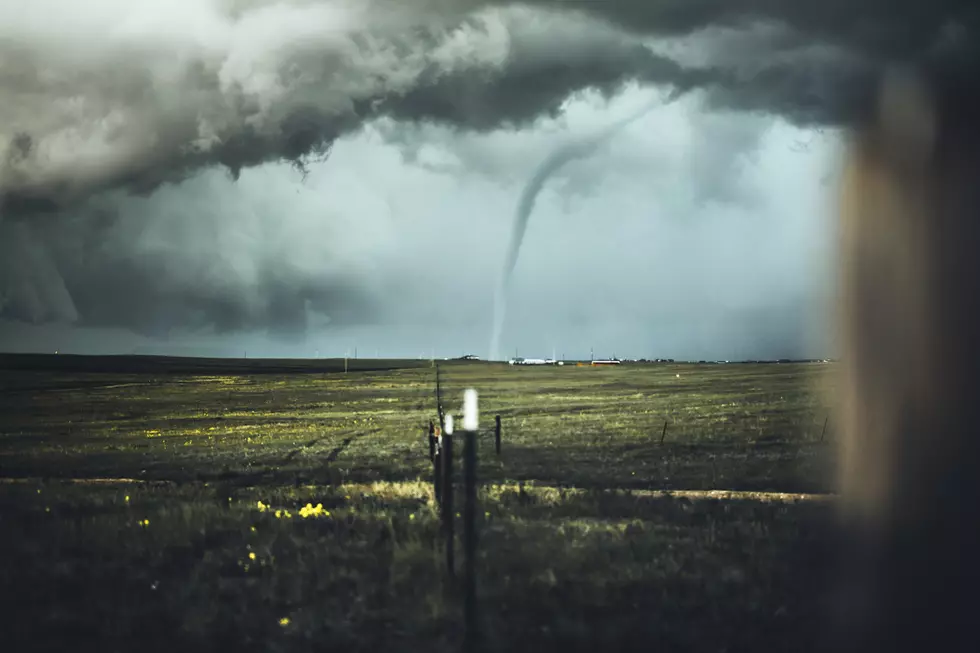 VIDEO: Watch Tornadoes Touch Down In Weld County
Nikolas Noonan/Unsplash
When you're from out of state, you really don't think of Colorado as being a hotspot for tornadoes, and that's true...for most of the state. East of the front range is a very active spot for funnel clouds and tornadoes to touch down in fact, Weld County is a big hotspot for them not just in Colorado but in the entire United States. (according to this study in 2017, Weld County was number ONE in the U.S.)
According to Weather.gov, between 1950 and 2016, out of 1,947 tornadoes that have touched down in Colorado, 262 of them have touched down in Weld County alone. The size of Weld County does account for the high number and fortunately few are potent.
Colorado actually has TWO of the top counties in the entire United States for tornadoes, in addition to Weld...Adams County is second with 173 tornadoes from 1950-2016.
Spring is an especially crazy time for weather in Colorado. Our tornado season is typically May through October but have been seen as early in the year as February.
Check out the staggering facts and videos captured from tornadoes in Weld County over the years:
youtube/Denver Channel
I LOVE watching thunderstorms roll in but I don't think I'd ever like to get THIS close to tornadoes.
youtube/Storm Chasing Video
MAN...batten down the hatches.
youtube/ CBS Denver
Here's some really cool (and solid) information about tornadoes in Colorado and some safety measures to take.
youtube/ Pecos Hank
youtube/Great Plains Chaser
20 Photos of Colorado From Space