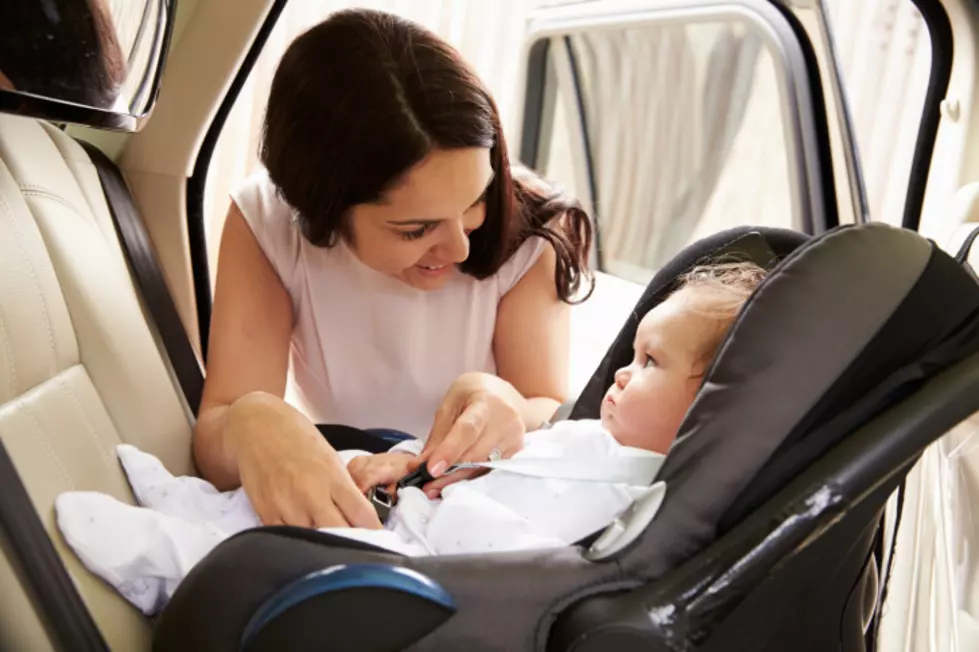 Trailer Hitch Goes Through Colorado Mom's Windshield
Thinkstock
A trailer hitch flew off a truck and straight into a Colorado mom's windshield. Look how the hitch went through the windshield and landed next to the car seat.
While a Colorado mom was driving on Interstate 25 today, a trailer hitch flew off of a truck and into her car. The hitch fell off of a white Ford F-250 and crashed through her windshield.
The trailer hitch went completely through her windshield, thankfully missing her and her baby's car seat. The Ford's trailer hitch landed right next to the car seat and thankfully both the mom and her baby, Avery, are okay.
Tristen, the woman whose windshield was smashed, said she usually has her car seat set up in the middle. For some reason, she moved it next to the door and it's a good thing she did.
Tristen is searching for the driver of this Ford F-250. She's not sure how the hitch came off and is thankful there wasn't more damage than this. According to her Facebook post, authorities are looking for the driver. You could say they she got a free hitch, but Tristen didn't, because cops took the trailer hitch with them.
It's always important to check your vehicle and make sure everything is in place. From your trailer hitch to your tires, to your chains, to whatever you're towing -- please double-check them so things like this don't happen. Who knows, it could have been as simple as remembering to put the pin back in the hitch -- and that one simple thing could have prevented all of this.