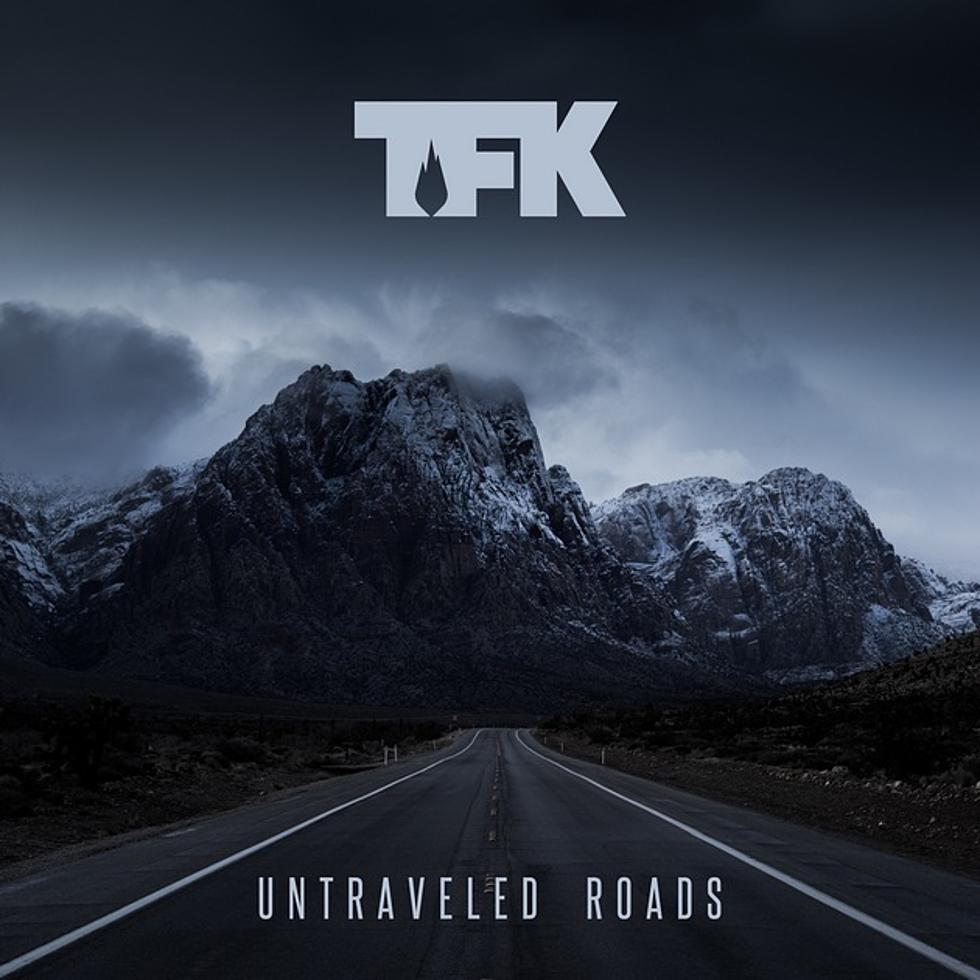 Thousand Foot Krutch, 'Untraveled Roads' – Album Review
TFK Music/The Fuel Music
Artists approach recording live albums differently. Some want to have a special production with an extended career-spanning set list and maybe even some special guests. Others take a simpler approach, capturing the sound of the band at that moment in time. Thousand Foot Krutch embrace the latter approach on Untraveled Roads, their second live album and first since 2011's Live at the Masquerade.
The 12-song collection was recorded during this year's annual Winter Jam traveling Christian music festival. It focuses exclusively on their last three albums: 2012's The End is Where We Begin, 2014's Oxygen: Inhale and 2016's Exhale.
Frontman Trevor McNevan says, "This album really captures that high-octane energy and electricity you're meant to have at a TFK show, giving our new and old friends a taste of what these last three albums sound and feel like! The live aspect has always been a big part of who we are as a band, and what people have come to expect from us."
Those three albums spawned numerous hits on both the Active Rock and Christian charts. They're all included here, ranging from "Let the Sparks Fly" to "Untraveled Road" to "Running with Giants."
TFK have developed a distinctive and successful style that blends hard rock riffs with smooth pop choruses and some rappy parts. It's appealing to fans of all those styles and allows them to win over just about any crowd. McNevan is a charismatic frontman, engaging the audience throughout the show.
The album most represented in the set is The End is Where We Begin with six songs. The other two albums have three songs apiece. Every song is recognizable, which in a festival situation where a lot of the crowd might not be hardcore fans, helps keep the energy up throughout their performance.
On Untraveled Roads, the Canadian rockers display their mastery of combining the intensity of rock with slick pop stylings to create an irresistible amalgamation of songs that you'll find yourself humming long after the show is over.