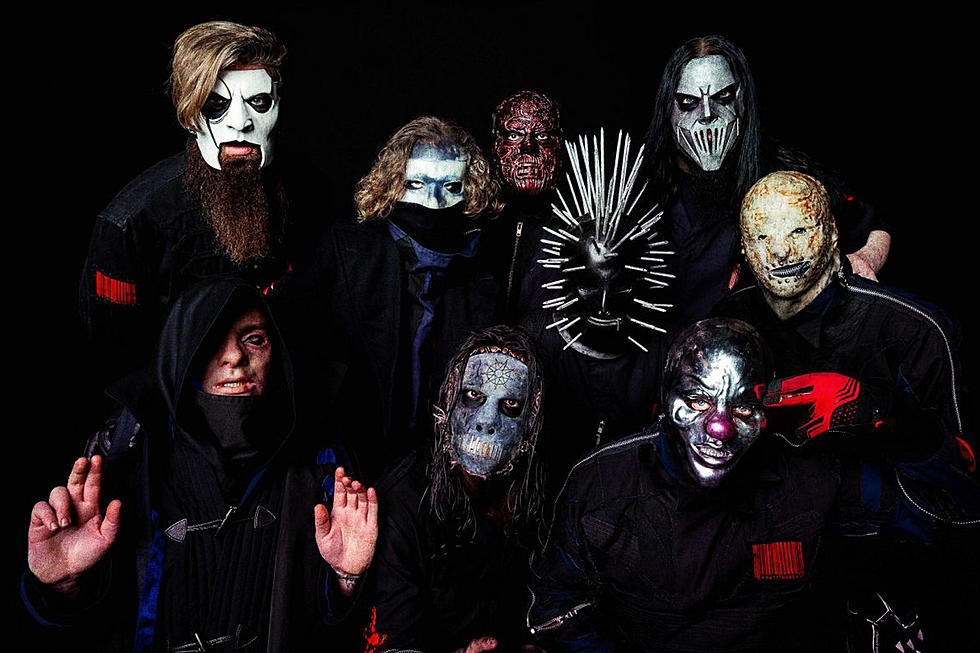 Slipknot Sell Out Knotfest France Event, Reveal Knotfest Mexico + Colombia Details
Roadrunner Records
With a new album en route, Slipknot remain one of the hottest tickets in hard rock. The band will hit the road this summer stateside with the Knotfest Roadshow, but also have some big news for their touring in other parts of the world.
First off, the band partnered with France's Hellfest similar to what they've done with Ozzfest in the past to stage Knotfest X Hellfest. The concert event, starting today in Clisson, France, has sold out. Get a closer look at the Hellfest production in the behind-the-scenes documentary below.
But that's just the beginning for Slipknot, who have also revealed a partnership with the Forcefest in Mexico City, staging a killer music weekend taking place Nov. 30 and Dec. 1 at the Parque Deportivo Oceanía venue. Slipknot will headline the opening "Knotfest" day on Nov. 30, while Rob Zombie will front the lineup for Forcefest on Dec. 1. The full lineup will be announced at a later date, but tickets are available here.
Slipknot are also planning a return to Colombia this year, with a Bogota show on the books for Dec. 6. The 2017 event in Bogota was huge for the band, and a trailer for the return engagement can be viewed below. Additional ticketing and lineup info will be forthcoming.
Slipknot are currently touring through Europe and will return stateside for the Knotfest Roadshow later this summer. See all of their dates here. And keep an eye out for Slipknot's We Are Not Your Kind album arriving Aug. 9.
All Slipknot Songs Ranked