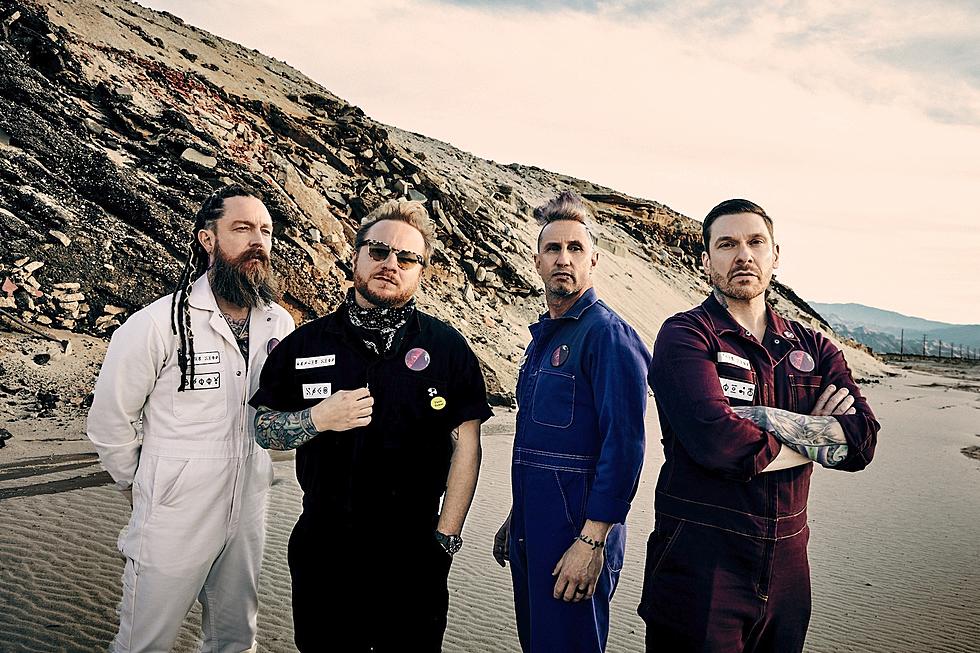 Shinedown Reclaim Mainstream Rock Chart-Toppers Lead With 'Planet Zero'
Jimmy Fontaine
Shinedown and Three Days Grace continue to engage in a fun chart battle that's gone back and forth over the last few years, but according to Billboard, Shinedown have once again pulled ahead with their 17th chart-topping Mainstream Rock Airplay single.
"Planet Zero" is the song that did it for Shinedown, with the title track serving as the lead single from their upcoming album of the same name. Shinedown had previously claimed the lead with their 2020 single "Atlas Falls," but Three Days Grace pulled even just last month when "So Called Life" jumped up to No. 1 giving both acts 16 chart-toppers.
While "Planet Zero" was released in late January coinciding with the new album announcement, Shinedown just released the new video for the song today (March 3). The Charles De Meyer-directed video centers on a dystopian future offering warnings about the dangerous dehumanizing consequences of cancel culture run rampant. You can hear the song and watch the video below.
With Three Days Grace and Shinedown both having new albums in 2022 and remaining radio favorites, this chart battle should remain neck-and-neck as new songs are released from both.
Having already toured some this year, Shinedown are currently catching a break before hitting the road again with The Pretty Reckless and Diamante on April 1 in Spokane, Wash. Dates can be found here. The Planet Zero album is due April 22.
Shinedown, "Planet Zero"
Most Anticipated Rock + Metal Albums of 2022
What should be on your radar for 2022.