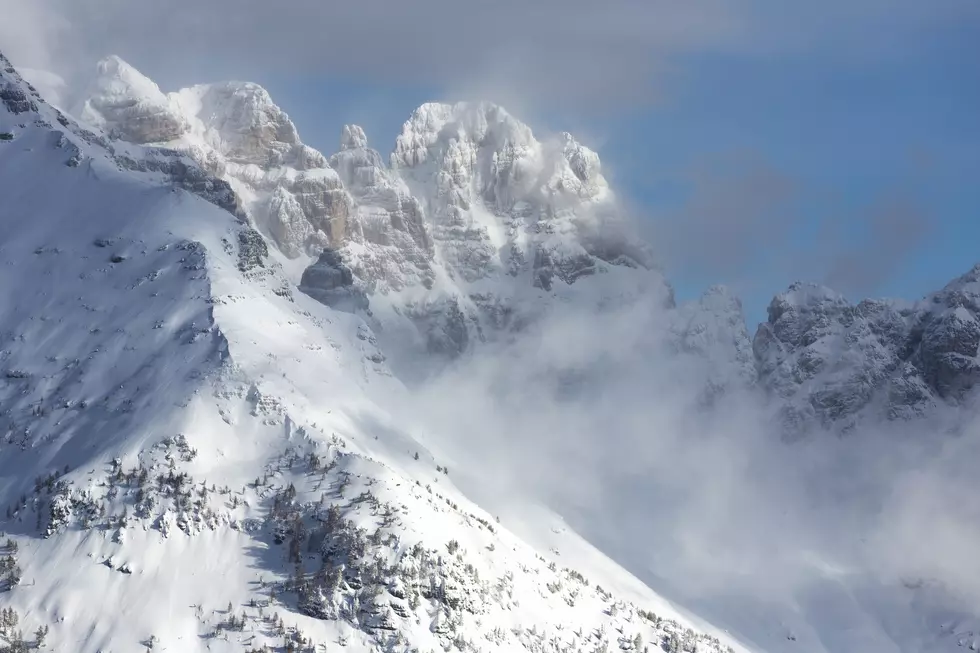 Watch: Terrifying Videos of Avalanches on I-70
Getty Images/iStockphoto
Not too long ago I said it's Avalanche season and I'm not talking about hockey. Right now the chances of an Avalanche happening are pretty good in the high country.
Scary if you just happen to be on I-70 when a snowslide starts naturally and quickly.
I travel from Grand Junction to the Front Range several times a month and lately it has been pretty intense weather conditions so much so that my knuckles have been turning white from gripping the stirring wheel so tightly.
https://www.facebook.com/watch/?v=415453489027756
I think this might be one of my biggest fears; getting caught on I-70 when an avalanche occurs.
In this video, I've attached it appears that drivers driving by are getting wiped out when it hits the highway but it's really just a cloud of snow which is also alarming because you can't see the cars in front of you or next to you.
Amazing that a couple of guys were able to catch the first avalanche on video.
There have been a half of dozen times where I literally haven't been able to see while driving back to Grand Junction and it has absolutely terrified me.
The best advice I can give anyone that is driving during avalanche season is to keep driving if you can't see.
My dad was with the Colorado State Patrol and he always told me if there's a storm don't stop. That's how people die ... drive slow and keep going.
Be prepared, snow tires, chains, food, water and blankets for safety.
Lastly, let others know when you leave and when you arrive.
Thank goodness both slides didn't harm anyone yesterday. The video is of the first slide that took place, the second slide ended up closing down the highway for hours.
Be safe and be ready for anything to happen.