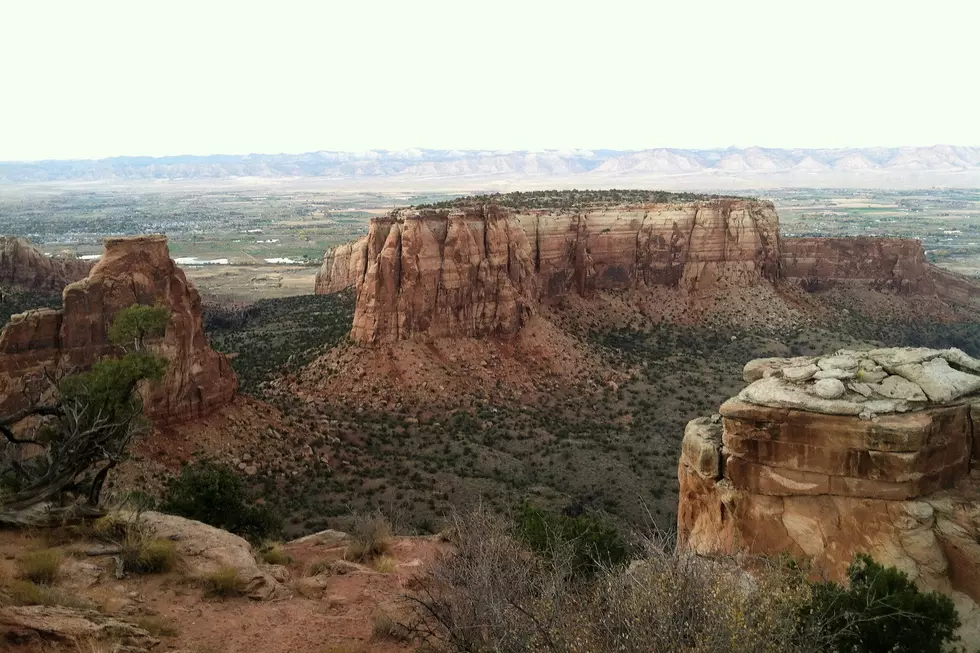 Rim Rock Drive Set To Open Saturday
Ray Michaels
Finally, The Monument's Rim Rock Drive is set to reopen.
For those of us that visit The Colorado National Monument often, the Rim Rock Drive closure has been a bummer. I live downtown so it's the closest access to one of my favorite places. I haven't made an attempt to return since my detour advanture a couple months ago.
I feel like there should be more fanfare for the reopening. Perhaps a ribbon cutting ceremony with the mayor and other area dignitaries or something? The Grand Junction high school marching band playing would be a nice touch.
Anyway, the roads reopening this Saturday, May 12th and that's what matters. However, the construction project far from over. Park officials want to remind you of what to except until the project's complete sometime around the 4th of July. That, by the way, is nearly a month ahead of schedule.
A new asphalt road surface with temporary lane markings. 
A lower temporary speed limit of 20 mph. When the contract is finished the speed limits will return to the previous limits.
On Monday through Friday and possibly some Saturdays, the construction staff may work 7:00 a.m. to 7:00 p.m. To allow for the safe operation of guardrail installation equipment, the construction company will close one lane and use flaggers or pilot vehicles to escort cars through the work zones. Motorists should expect delays of up to 30 minutes. 
The National Park Service highly recommending bicyclists traveling the entire 23 miles of Rim Rock Drive to start at the Fruita entrance during this time. Due to their slower speed, while traveling up the east hill, cyclists may extend the wait time for downhill vehicles and bicycles within the flagging/pilot car operations. 
The Little Park Road route will be signed as an alternate route for those wishing to avoid the construction.
Tunnel dimensions may have changed slightly due to the overlay of asphalt. Until accurate measurements can be conducted, the posted tunnel heights are 16 feet above the center double yellow line and 10.6 feet above the white fog line.