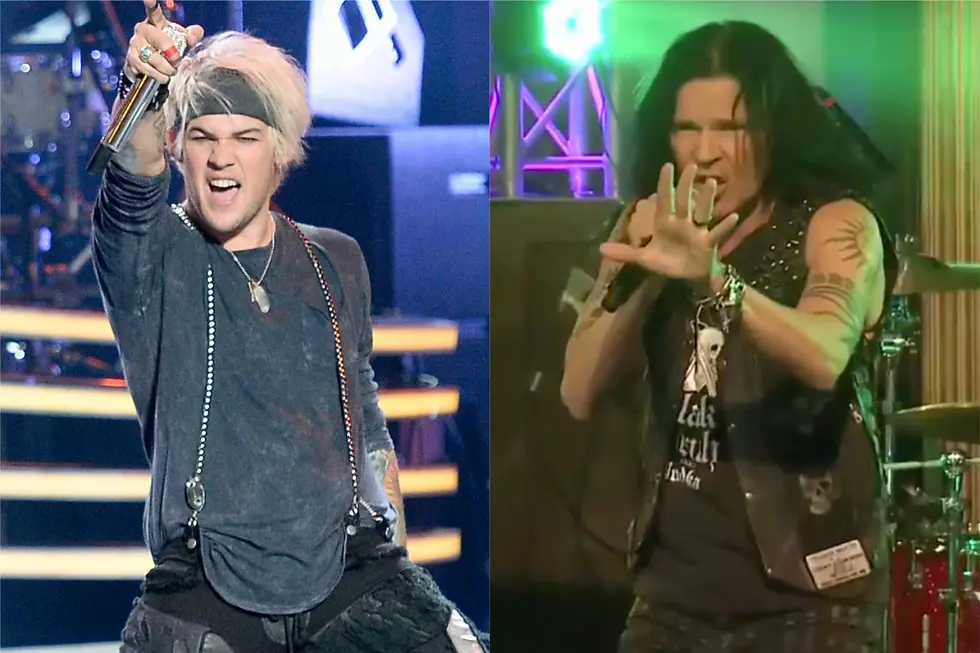 Quiet Riot Replace Frontman James Durbin With Former Singer Jizzy Pearl
Kevork Djansezian, Getty Images / YouTube: Quiet Riot Vault
Quiet Riot have replaced lead vocalist James Durbin with their former singer Jizzy Pearl, according to separate Sunday (Sept. 8) announcements from two band members and confirmed by Durbin.
First joining the band in 2017, former American Idol contestant Durbin had already completed recording for the band's upcoming album, Hollywood Cowboys, out Nov. 8. Pearl, who's previously performed with Ratt and L.A. Guns, last fronted Quiet Riot from 2013 to 2016, appearing on 2014's Quiet Riot 10. See the band's respective messages regarding the latest lineup change toward the bottom of this post.
Longstanding drummer Frankie Banali took to Facebook Sunday (Sept. 8) with the following announcement: "THE RETURN OF THE COOL DARK ONE TO QUIET RIOT. LADIES & GENTS WELCOME BACK .... JIZZY PEARL!" Tagged in the photo post are all four current members of Quiet Riot, including Pearl.
Added guitarist Alex Grossi, "The more things change, The more they stay the same — Welcome back to QUIET RIOT KIng JIZZO!!" Neither his nor Banali's post explained Durbin's departure.
Durbin himself appeared less forthcoming on social media. While the vocalist's Instagram bio confirms he's the "Former Singer of @quietriotband 17-19," all that could be found on his Facebook page was a GIF proclaiming, "Thanks to the fans / Thanks for the noise / 3/18/17 - 9/7/19."
Durbin made his recorded debut with Quiet Riot on 2017's Road Rage, but he didn't immediately pick up the position following Pearl's initial 2016 departure. In the interim, the band did have one other lead singer, Seann Nicols, who never appeared on a studio release from the Los Angeles glam metal act.
The band currently have three shows booked through 2019, including stops in Cleveland, Mexico and their Hollywood home base. Get ticketing info for upcoming Quiet Riot concerts here.
See Quiet Riot in the Top 80 Hard Rock + Metal Albums of the 1980s