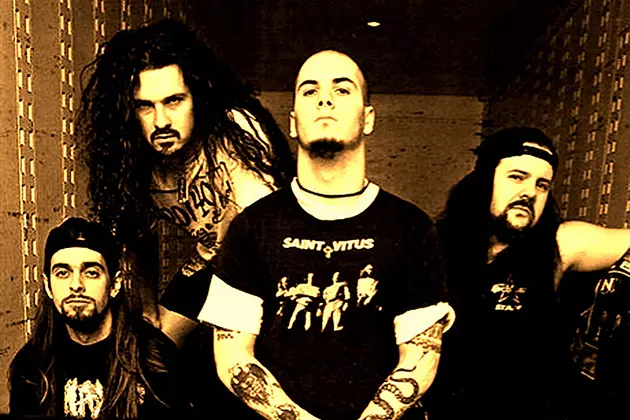 Philip H. Anselmo & the Illegals Streaming Pantera Covers Set Tonight
Atco
The Illegals playing Pantera favorites isn't anything new, as the Anselmo-fronted group have crushed "A New Level," "I'm Broken," "Mouth for War" and plenty of others throughout their 'Choosing Mental Illness' tour. Instead of filled the first half of their set with songs from Choosing Mental Illness as a Virtue and Walk Through Exits Only, the Illegals will be playing nothing but Pantera.
"We are in Hollywood, California tonight. Start to finish. Full Pantera set!!! Come see it at The Viper room tonight! Gonna be historically Epic on many levels! We'll see ya there," the Illegals revealed on Facebook.
Guitarist Mike De Leon adds, "The Illegals are in Hollywood, California!! FULL PANTERA Set START TO FINISH tonight! Its gonna be epic as fuck!! Will stream it live!"
Tickets are still available, so head over to the Viper Room website if you're in Los Angeles. Otherwise, look out for the full stream of tonight's show online.
See Pantera in the Best Metal Song of Each Year Since 1970