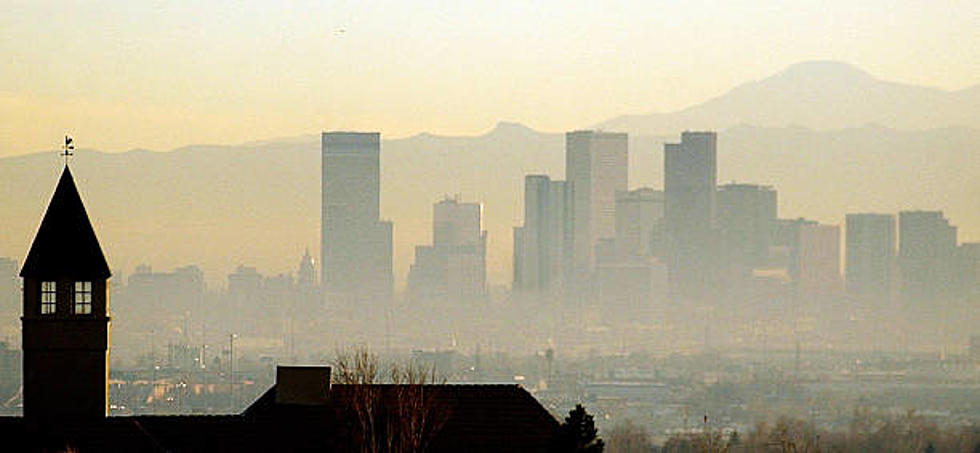 'Ozone Days' Are Back In CO… But What Does That Even Mean?
Denver Post via Getty Images
As if we needed another reason to stay indoors.
I recently read that 'ozone days' are back in Colorado... and as a transplant here in the Centennial State, I felt inclined to figure out what that means.
Here's a mini science lesson for you, in case you didn't know (because I know I didn't): Ozone is a gas composed of three atoms of oxygen. Ozone can be good or bad depending on where it's found, according to the United States Environmental Protection Agency (EPA).
When ozone levels are predicted to reach unhealthy or dangerous levels, an ozone alert is issued. These alerts, also known as 'Ozone Action Days' are issued to warn the public to limit their time outdoors while also reminding people to take proper action in order to help reduce emissions that contribute to unhealthy ozone levels.
Ozone levels are driven by the amounts of chemical gases mixing in sunlight. Along the Front Range, major sources of pollutants contributing to unhealthy ozone levels include oil and gas production, vehicles, solvents and paints, gas-powered lawn mowers and household products.
Ozone is most likely to reach unhealthy levels on hot sunny days - which held true this week as Colorado Front Range ground-level ozone air pollution broke the federal health limit three times, resulting in the Colorado Department of Public Health and Environment issuing ozone-action day alerts three days this week - on Tuesday (June 8), Wednesday (June 9) and Thursday (June 10).
These alerts, which urge residents to drive less and, in some cases, stay indoors are visible to millions along highways and on phone apps.
When there's an ozone alert warning issued, CDPHE air pollution control spokesman Andrew Bare says to avoid rigorous outdoor activity and stay indoors, specifically if you are a senior citizen, are very young or have had respiratory or circulatory problems.
Inhaling ozone can worsen respiratory and heart ailments, and can also cause acute breathing problems and trigger asthma attacks. In addition, prolonged exposure to unhealthy ozone levels can cause long-lasting lung damage.
The Colorado Department of Public Health and Environment (CDPHE) expects to have issued 36 days worth of these alerts by the end of August.
You can view air quality forecasts, including current ozone levels in your area here. 
9 Signs You Know You Are From Colorado