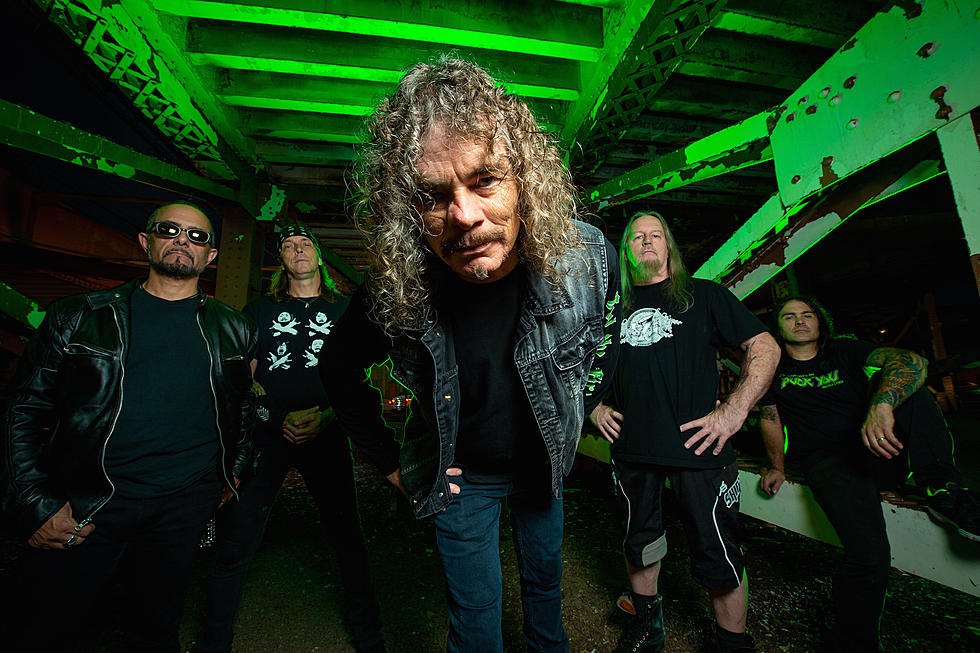 Overkill Mix It Up on New Song 'Head of a Pin'
Nuclear Blast
Before 2018 was finished, Overkill teased their 19th album with the pummeling single "Last Man Standing." We're still over a month away from the release of The Wings of War and you can get another taste of what the thrash battalion have in store with "Head of a Pin."
Throughout their nearly four-decade career, Overkill's sound has been fairly consistent, always with a visceral thrash edge no matter where certain eras led them. "Head of a Pin" has a bit of it all, harping on lunging, bluesy riffs and chunky riffs reminiscent of their mid-'90s period as they incorporated more groove into their sound. That's not to say the track is devoid of their central ethos with uptempo moments that make this one one of the more unique offerings in their dense catalog. And how about Bobby Blitz, who will turn 60 this year, going off at the end?
Listen to "Head of a Pin" below.
''Head of a Pin' took a long time to come together — it is probably the tune that went through the most changes and the last one I finished," states Blitz, who will turn 60 this year. "Looking back on it's development, the time invested was all well worth it," he adds, noting, "The tonality of the guitar shines on it and the song goes 'other places,' traditional with a touch of the down-low-dirty riff, and a sing-along chorus... personally, one of my favorites off The Wings of War."
The Wings of War will be out Feb. 22 on Nuclear Blast and will be the first to feature drummer Jason Bittner of Shadows Fall fame. Pre-order your copy here.