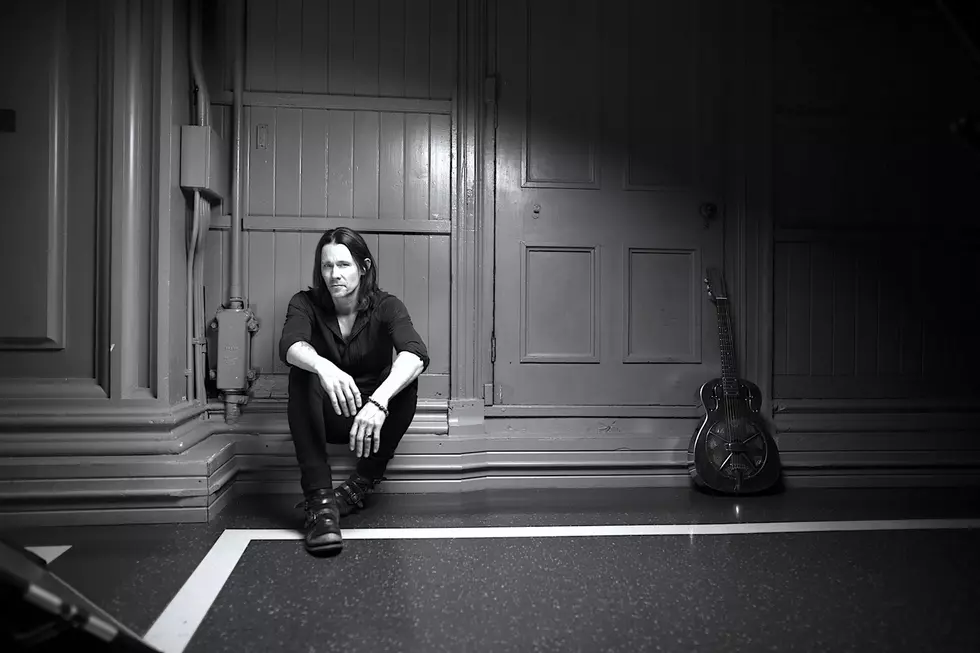 Myles Kennedy's Solo Album 'Year of the Tiger' Set to Arrive in 2018
Napalm Records
Since Myles Kennedy first mentioned the idea of a solo album back in 2009, fans have been anxiously awaiting what the Alter Bridge frontman would come up with. Now the weight of anticipation has finally been lifted as Kennedy has revealed that his solo debut, Year of the Tiger, will be released on March 9 through Napalm Records.
The 12-track offering finds Kennedy exploring new sonic realms, branching out from the heavier sounds of Alter Bridge and Slash Featuring Myles Kennedy and the Conspirators. There's a narrative to Year of the Tiger and the musician expands his role beyond guitar and singing as he plays banjo, lap steel, bass, and mandolin as well.
"[The album] basically tells a story from start to finish, and it documents when my father passed away when I was a kid and basically what happened after that with my mom, my brother and I — it tells that story, so it's a full-on concept from start to finish," Kennedy told Metal-Wani in a recent interview when discussing the album. The singer added, "Year of the Tiger definitely has much more of a blues-based vibe ... the instrumentation is certainly somewhat of a departure. I tried to veer away from any sort of high-gain wall of sound. There's plenty of resonator guitar, mandolin… there's even banjo, a lot of lap steel. So it's definitely different from what I've done."
Myles Kennedy, Year of the Tiger Artwork + Track Listing
01. Year Of The Tiger
02. The Great Beyond
03. Blind Faith
04. Devil On The Wall
05. Ghost of Shangri La
06. Turning Stones
07. Haunted By Design
08. Mother
09. Nothing But A Name
10. Love Can Only Heal
11. Songbird
12. One Fine Day
Alter Bridge Albums Ranked
Myles Kennedy Plays 'Wikipedia: Fact or Fiction?'