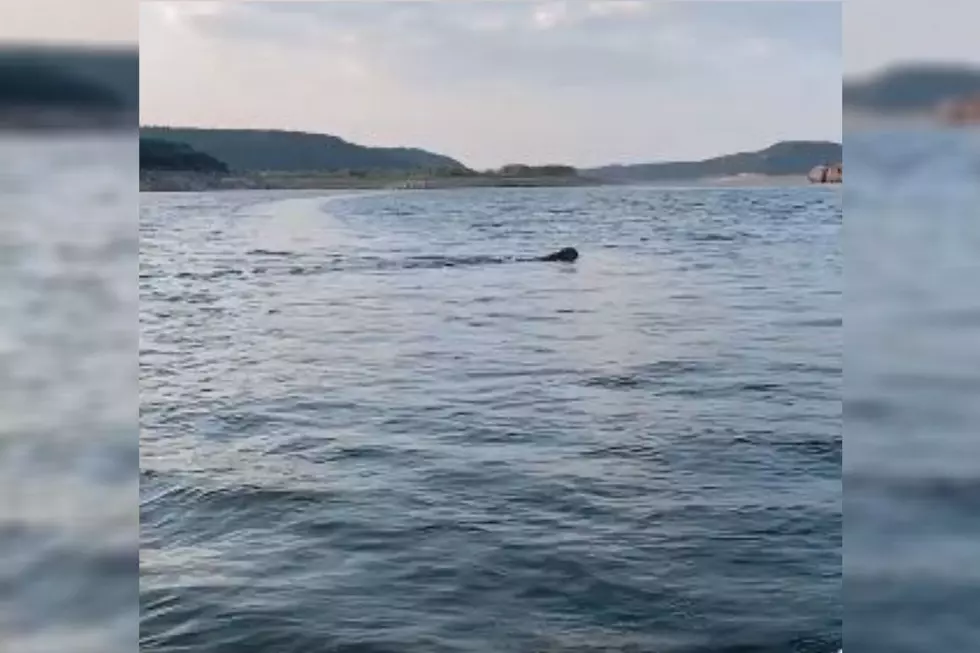 Mountain Lion in Colorado Spotted Swimming Across Reservoir
Colorado Parks and Wildlife - Durango via Facebook
A mountain lion in Colorado was spotted swimming across McPhee Reservoir near Cortez. Watch the super rare video of a mountain lion swimming in Colorado.
You don't usually see mountain lions in Colorado and when you do, they're usually not swimming. Tommy Branson in Colorado saw something very special and very rare recently -- a mountain lion swimming across a reservoir.
Enter your number to get our free mobile app
While watching the video below you can that Tommy was cruising across McPhee Reservoir near Cortez when he saw the mountain lion in what looks like the middle of the reservoir. The video shows the mountain lion doggy paddling its way across and even makes eye contact with the camera as its doing so.
The mountain lion looks so massive in the water, we'd be terrified but intrigued if we came across this. We would have done the same thing that Tommy did, which was film the entire thing.
The video continues with the mountain lion swimming closer and closer to the shore. The mountain lion quickly gets out, then swiftly climbs the rocks by the shore. It doesn't even pause to shake itself off or look at the boat that's filming it.
It's impressive how quickly the mountain lion makes its way across McPhee Reservoir.  Mountain lion males can weigh between 115 and 220 pounds, while females generally weigh between 64 and 141 pounds.
Watch the majestic animal swim across McPhee Reservoir below.
All of These Grand Junction Pets Need a Forever Home