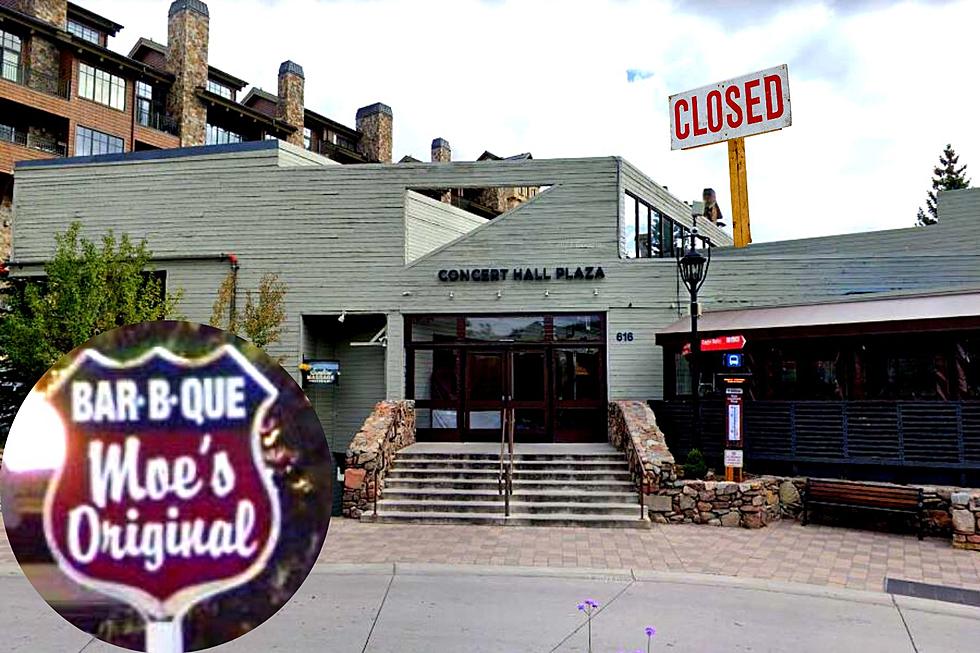 Farewell to 'Original' Beloved Vail Colorado Restaurant
Google Maps / Canva
A beloved restaurant that not only served outstanding barbecue in Vail, Colorado for nearly 20 years but was also the original location of a now-franchised chain with over 50 eateries, has officially gone out of business.
Moe's Original BBQ's Original Vail Location
Moe's Original BBQ first opened its doors at its original location at 616 W. Lionshead Circle in Vail back in 2005 and has since offered up great food for locals and tourists alike.
However, this past Saturday, the location inside of Vail's Concert Hall Plaza said goodbye for good.
The restaurant was known for serving "Alabama-style pulled pork and other meats smoked in-house" at this location before expanding to Eagle, Colorado, and now has a total of 53 delicious barbecue joints across the country.
However, as of this past Saturday, April 15th, the original Moe's is no more.
Why Did Moe's Original BBQ in Vail Close?
For years, Moe's would celebrate the end of the ski season by hosting a crawfish boil, but this year's festivities would be bittersweet as that celebration also marked the last day the restaurant would be open.
Owners Jeff Kennedy and Ben Gilbert attribute the difficulties keeping the restaurant open to the current nature of ski resort towns everywhere and the lack of nearby employee housing.
The closing celebration included the aforementioned crawfish, as well as live music and a long line outside consisting of devoted patrons ready to wish their beloved Moe's a final farewell.
What's Next for Colorado's Moe's Original BBQ?
While the Vail restaurant's closing was undoubtedly difficult for the owners and patrons alike, the pair plan to keep their Eagle location running which is just roughly 31 miles down I-70, and hope to expand their franchises from 53 to an ultimate goal of 100 restaurants nationwide.
Despite the big plans for growth, many will miss the original Moe's in Vail's Lionshead dearly.
Enjoy an Awesome Dinner at Vail Colorado's Best Restaurants
Plan a meal or two in Vail at one of these great restaurants.
FLASHBACK: Revisit What Vail Colorado Was Like in the 1970s
Take a look at how much different Vail, Colorado was back in the 1970s.
Tour James Hetfield of Metallica's Vail Colorado Mansion
Take a virtual tour of Metallica frontman James Hetfield's mansion in Vail, Colorado.