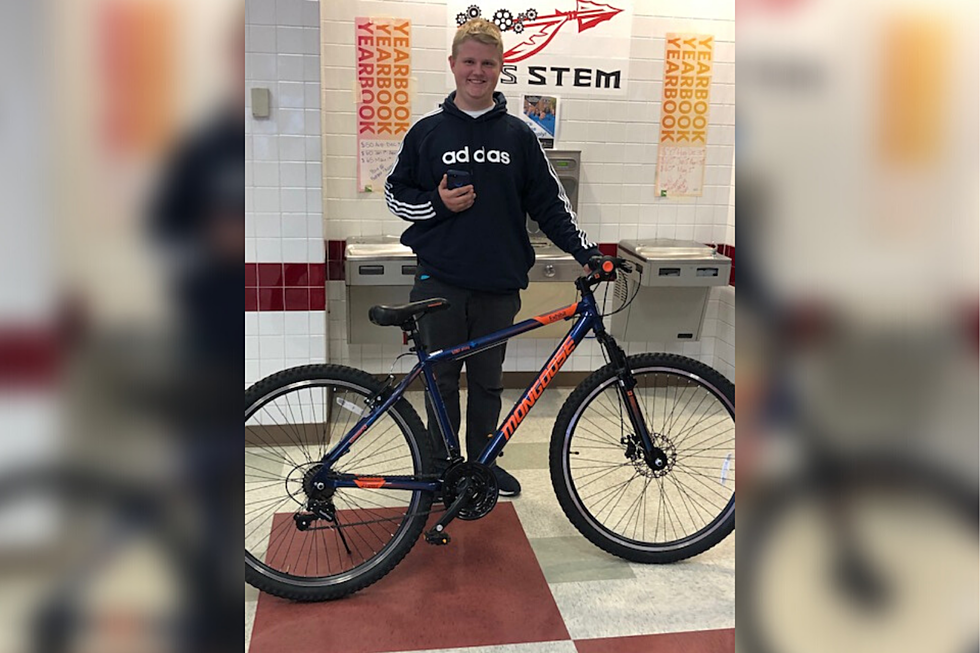 Mesa County Sheriff's Office Buys High Schooler New Bike
Mesa County Sheriff's Office via Facebook
The Mesa County Sheriff's Office recently did something amazing for a Central High School student. SROs bought a student with autism a brand bicycle.
There are five School Resource Officers in Mesa County, which according to the Mesa County Sheriff's Office, provide safety and security at local D51 schools. But this isn't the only thing that SROs do.
SROs really get to know their students and often become positive mentors, according to the MSCO. When an SRO was speaking with a teacher this week, they found out that a student could really use some help.
Eric Wirth, a student with autism at Central High School loves riding his bike to school. An SRO found out that Eric's bike was getting too small for him and starting to break. So the SROs teamed up and bought Eric a brand new bike that fits him perfectly.
That's not where the SROs stopped though. They knew that Eric loves to deck out his bike with police lights and siren, his old bike has both on there. Eric is a big fan of law enforcement, according to the Mesa County Sheriff's Office Facebook. The SROs got together with Eric and made a plan to take all the lights and the sire off the old bike and put them onto his brand new one.
Just look at the smile on Eric's face. People like these SROs aren't just a part of the Mesa County Sheriff's Office and District 51, they're a part of our community, they're a part that we need. I know that Eric and his family will never forget what these SROs did for him. We can't wait to see Eric's new bike decked out in lights and a siren.