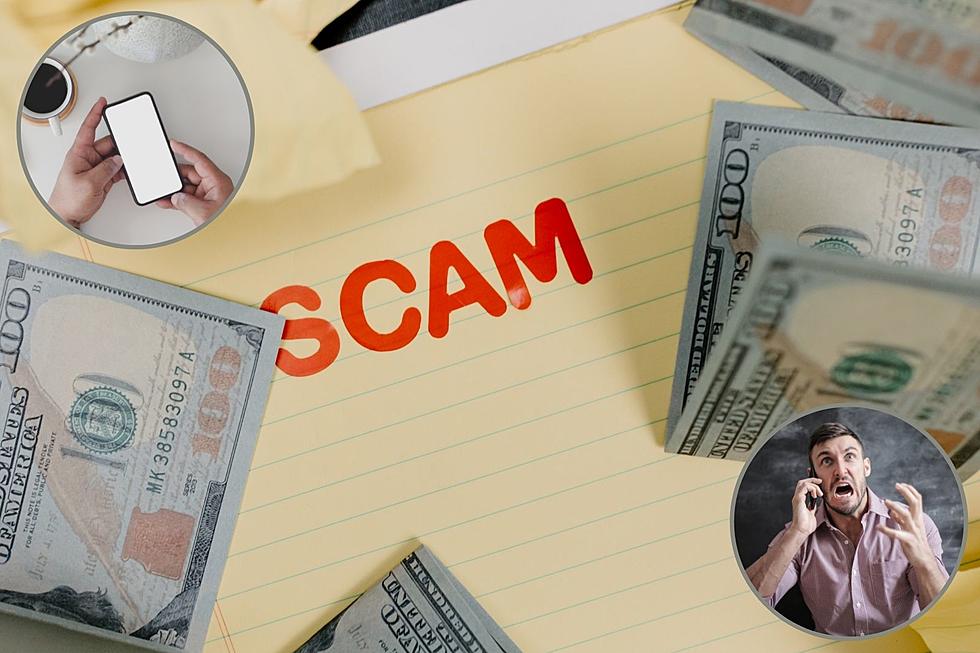 Latest Mesa County Phone Scam is Uber-Scummy
Canva
Don't look now, but it's time for another scuzzy Grand Junction area phone scam. The latest one to show its ugly face in Mesa County involves scammers claiming you've missed a court date.
Between my urgent expiring warranty phone calls and the various other ripoffs, scammers make up probably 90% of my personal phone traffic. Keep your eyes and ears open for this new one.
These Are Some Busy Scammers
According to the Mesa County Sheriff's Office Facebook page, the Sheriff's Office Records department received five reports of this scam in less than an hour.
Dynamics of This Mesa County Phone Scam
With this scam, the perpetrator claims to be with the Mesa County Sheriff's Office. They claim that you've missed a court date and are now in big doo doo. Apparently, the way out of this jam involves paying them money.
The Mesa County Sheriff's Office Says 'THIS IS A SCAM'
According to the MCSO, they "... will not request you to purchase a card, money order, or anything similar over the phone." The Sheriff's Office has said multiple times before regarding similar scams. The MCSO will never call you and ask that you purchase a card or money order. Put simply, they don't do that.
Don't Provide Any Information
You are asked to avoid giving out any such information to a caller. Should you have questions, please contact the Sheriff's Office at 970-244-3500, or dispatch at 970-242-6707.
The Scammer's Phone Number You Should Watch For
According to the MCSO, the scammers will show up on your caller ID with the department's phone number 970-244-3500. Sadly, the phone number appears valid on your caller ID.
It's regrettable we have to share information such as this. Don't be the next victim. Store that phone number in your memory. In any case, agencies will not ask you over the phone to pay money, provide gift cards, or run and get a money order. It just doesn't work that way.
Best Places to Live in Colorado Based on Cost of Living
If you've lived in
Colorado
for a while, you've most likely complained about the cost of living going up in recent years. I know I have. However, there are still reasonably priced places to live in the Centennial State.
According to Niche.com
, these are the top ten best places to live in Colorado based solely on the cost of living.
10 Reasons NOT to Move to Grand Junction
I was born and raised in Grand Junction, but let me say, you'd be wise not to move here. These are my 10 reasons why you should avoid the place at all costs.
My family has lived in Grand Junction for generations. My grandparents were born here. While we love the valley, there are difficulties associated with living here. As a native, I've learned to deal with them. In your case, you have a choice as to whether or not you want to face these challenges.
These are my top 10 reasons why you should seriously consider not moving to Grand Junction.
11 Grand Junction Businesses Everyone Misses
I've only been in Grand Junction for 18 years, but I've seen plenty of businesses come and go during that time. It's a long list. In fact, the list of businesses I have forgotten about may be longer than the list of ones I remember. But, I came up with a list of 11 businesses that have closed down since I came to Grand Junction - some more recent and others from years ago.