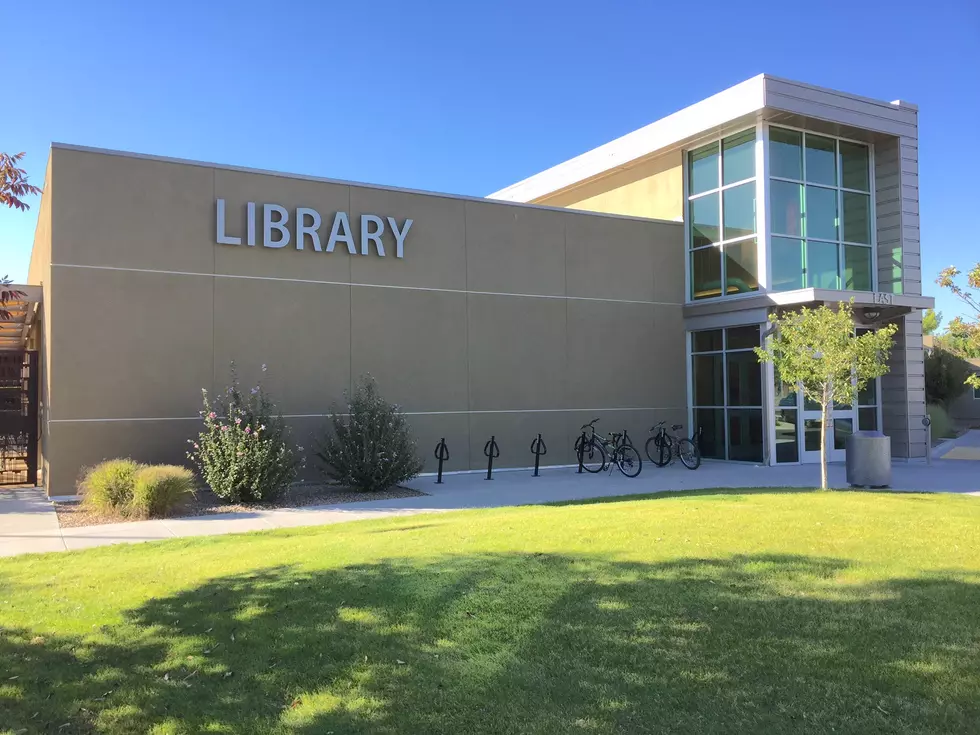 Mesa County Library Buildings Plan to Reopen January 19
Tom Freeman
Enter your number to get our free mobile app
Mesa County Libraries announced yesterday the plan to reopen library buildings to public visits starting Tuesday, January 19.
Over the last few years, I've become a huge fan of the Mesa County Public Libraries. Access to the central branch building has been sorely missed. Even with options such as curbside pickup, I frequently miss the option of going in the building and perusing through the selections.
Via Facebook, MCPL announced the plan to reopen the various branch buildings. Please note, though, their official webpage clearly states, "The reopening is contingent on COVID-19 case numbers in Mesa County remaining stable or in decline."
The webpage also states the eight library locations will be open on their regular daily schedules, except that the Central Library will be closed Sundays until fall 2021. In addition, even when the buildings reopen, some programs and services will be limited, or in some cases unavailable, due to pandemic-related precautions.
Mesa County Libraries will continue to offer Curbside Pick-Up
No reservations of the 970West Studio until further notice
Masks and social distancing will be required
Library patrons are asked to keep their visits brief
Computer classes and individual technology assistance will not be available
Virtual programming such as storytime and book clubs will continue on social media channels and Zoom, but in-person programming will not be available
Study rooms will be available for reservation, limited to two people or a single-household group
Library computer use will be limited to one hour per day per person
Book sales to benefit various organizations will resume
This is exciting news (or at least I think it is). Even with the buildings potentially reopening to the public, you may find services such as Curb-Side Pickup are something you wish to continue using. Either way, put the library to use whenever possible.
2020 Downtown Grand Junction Car Show