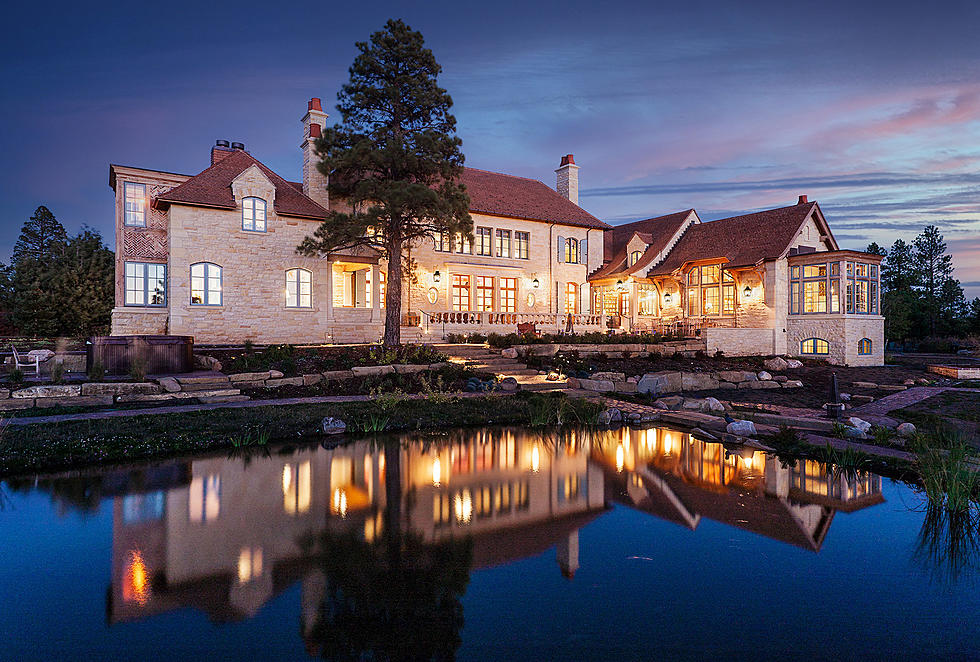 Dream Design: Luxury 200-Acre Colorado Ranch Going to Auction
Platinum Luxury Auctions LLC
If you've dreamed about living on hundreds of acres of land in Colorado, while still living lavishly, then this ranch is for you.
According to a press release from Platinum Luxury Auctions LLC, the bidding for a 200-acre ranch in Colorado is starting at $20 million on May 6, 2022.
Where is this 200-Acre Ranch Located in Colorado?
This mesmerizing 200-acre ranch is located in Durango, Colorado, which is approximately 350 miles southwest of Denver. The home actually sits at the base of La Plata Mountain range and is conveniently located about 20 minutes away from Durango's downtown scene.
The ranch has been named the Ute Junction Ranch due to the fact that 1,500 acres of protected Ute Mountain Tribe lands border it.
About Ute Junction Ranch
The Ute Junction Ranch was initially listed one year ago at $19.995 million.
According to Platinum's president and founder, Trayor Lesnock, the sellers spent "nearly every bit of the list price" in order to custom build the ranch's main estate in 2012.
In addition to the main residence, Ute Junction ranch also features 2 separate guest houses. Each guest house boasts 3 bedrooms and 2 full baths.
Even the barns at this ranch are luxurious and even come heated! In addition to the two heated barns, there is also a horse barn with a fenced pasture.
How to Bid on this 200-Acre Ranch
On May 6, this beautiful ranch will go up for auction, and one lucky bidder will be able to call this property home.
Those looking to place a bid on this home must register beforehand to qualify for the auction.  After registration, bidders can choose to participate in the bidding in person or remotely, via audio/video feed.
Inside This Stunning and Huge Luxury Colorado Ranch
This ranch has everything you need, keep scrolling for an exclusive look at this lavish Colorado ranch.
$1.4 Million Grand Junction Home For Sale Has Its Own Sauna + Pond
Take a tour of the $1.4 million home for sale in Grand Junction that has its own sauna and its own pond.
$1M Adobe Home in Grand Junction Has the Monument as Its Backyard
The $1 million adobe-style home in Grand Junction for sale has the Colorado National Monument as its backyard.