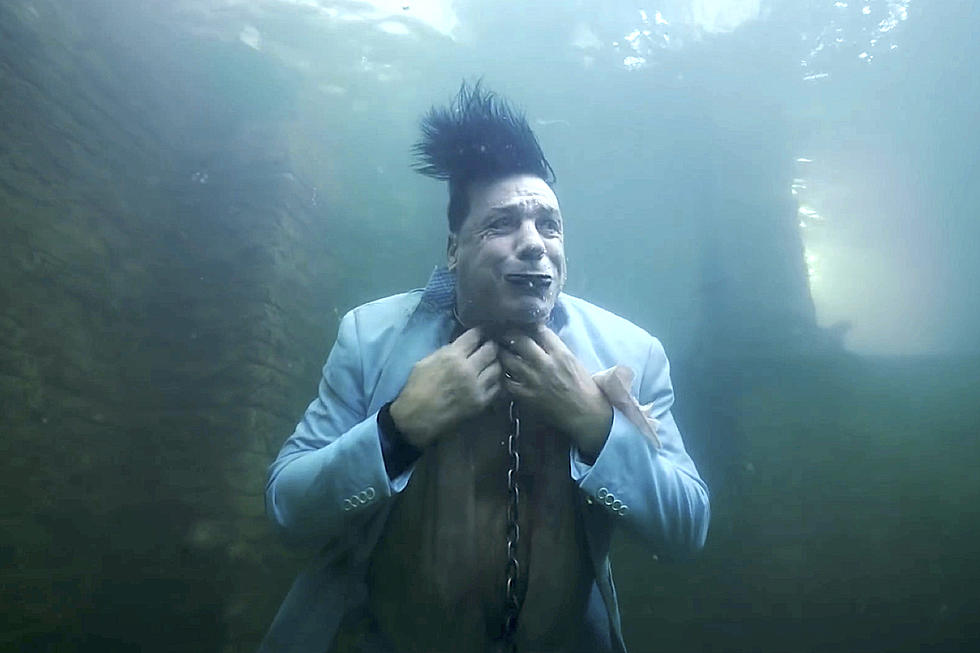 NSFW: Rammstein Singer's Lindemann Release Shocking 'Knebel' Music Video
YouTube: Lindemann Official
The latest music video from Rammstein singer Till Lindemann's namesake project Lindemann — for F&M track "Knebel" — is so shocking that it arrived on YouTube already censored.
Indeed, the clip, as it appears on the ubiquitous video-sharing platform, contains large black "censored" boxes interspersed among the action. Directed by Zoran Bihac for Nafta Films & Zoki.tv, the video purportedly aired in its original incarnation just once on a website identified as Knebel.tv before being shared to YouTube. For those not quite faint of heart, watch the censored "Knebel" music video down toward the bottom of this post.
The unedited version, which, at one's discretion, is reportedly still available to watch on Reddit, contains the NSFW scenes intact. As recounted by Classic Rock, the video portrays the Rammstein vocalist and his Lindemann bandmate Peter Tagtgren (Hypocrisy, Pain) as escaped convicts. In one scene, they appear to be guiding a disrobed and enslaved woman to an unknown destination. In another, Lindemann himself is seen trapped underwater, chained to the ground in a flooded building.
Shrouded by the "censored" partitions, however, are scenes depicting the woman mentioned above as she's menstruating. Lindemann performs oral sex on her. The singer then eats an eel as blood disperses throughout the water. Later, the woman is shown swimming away from the area.
F&M, the follow-up to 2015's Lindemann effort Skills in Pills, comes out Nov. 22. "Knebel" was preceded by a preview of album cut "Allesfresser," as well as F&M singles proper "Ich weiß es nicht" and "Steh Auf." "Ich weiß es nicht" initially premiered alongside a companion remix by Ministry. Rammstein will embark on a tour of European stadiums this spring — get tickets for those concerts here.
Lindemann, "Knebel" (Official Video)
See Till Lindemann in the Top 30 Frontmen + Frontwomen in the 21st Century