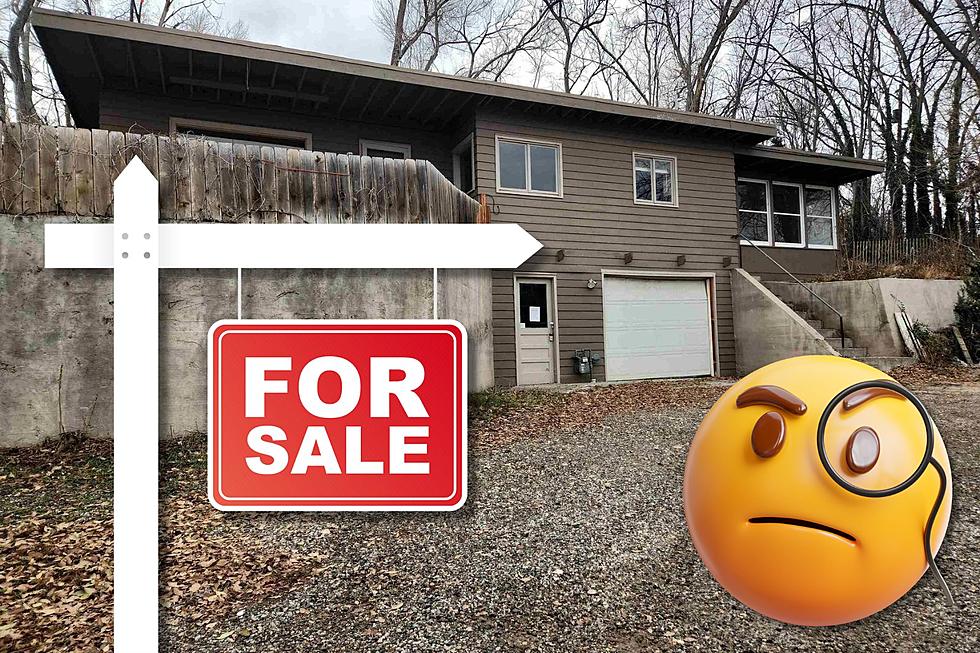 Tour The 2nd Least Expensive House On The Market in Grand Junction
Paula Zimmerman-bice / RE MAX 4000 Inc. / Canva
If you're searching for a new home or investment opportunity in Grand Junction, Colorado, you may want to start here. This is the 2nd to least expensive house in the valley currently on the market as of April 7, 2023.
This home on Broadway in Grand Junction is currently listed at $185,000. While that's not chump change, it is a drastically lower price than most homes in that area. Take a quick tour of the gallery below.
Specs On This Grand Junction Colorado House
There are less expensive properties in town, but this is the 2nd to the least expensive freestanding house. While other homes currently on the market may come in cheaper, this is one of the most affordable houses with a foundation, yard, and potential for building equity.
The specs are:
958 sqft
2 bedrooms
1 bath
constructed in 1954
1 car garage
3.049 sqft lot
Why Not The Least Expensive?
The least expensive house on the market in Grand Junction was featured on this site about a month ago. That house is still listed, but a contract is pending.
What Is This, a Realty Site?
No, these radio stations are not breaking out into the real estate business. What's more, this is not commercial, and the listing agent is not affiliated with our company.
Here at the studios, we enjoy showcasing homes around Western Colorado. Sometimes we offer virtual tours of the most expensive, luxurious celebrity homes in Colorado.
Personally, I prefer to highlight affordable housing that may be of interest to you. Perhaps you're looking for a home, and need an entry-level opportunity. Then again, you may be looking for an investment opportunity.
In some cases, the more affordable housing featured in these posts has caught the attention of Grand Junction residents searching for properties for family members. That could mean the interested parties have friends or family looking to move to the area. Then again, it could mean they have family living with them and they're looking to give them the boot.
It Would Cost This Much To Own This Home
At a cost of $185,000, how much would it run per month to own this home? Well, based on the assumption you're talking about a 30-year Fixed loan at 6.665% interest, the monthly payment on this house would run $1,079.
While that sounds like a ton of money, the unfortunate reality is you'd have a hard time finding any rental in this area for as little as $1,079 per month. As a matter of fact, that dollar amount is considerably lower than most rentals in the valley.
Interest rates are weird, and the market is wonky. The price of $185,000 is anything but cheap. However, if you're looking for a house as of April 7, 2023, this may represent the right investment for you.
Waylon's Obligatory Disclaimer
I don't know the owners of this house. For that matter, I don't know the listing agent. In no way will I benefit from its sale. Everyone is searching for affordable housing, and this property represents a valid candidate. For someone out there, this home would be paradise. Please take a quick virtual tour of the gallery directly below. Who knows? This could represent the perfect opportunity for you.
The 2nd Least Expensive House For Sale In Grand Junction April 2023
If you're in the market for a new home in Grand Junction, Colorado, you may want to start your search here. While not the least expensive house on the market in Grand Junction as of April 7, it is the second to least expensive.
This two-bed, one-bath house is located in an excellent neighborhood. Given its location and price tag of $185,000, it won't be on the market long.
NEXT: The Most Expensive House For Sale In Colorado Vs. The Most Expensive In California
You wouldn't happen to have an extra $225,000,000 lying around, would you? If so, you could purchase this home, the most expensive currently on the market in the state of California. If you don't have that much, then perhaps you might consider the most expensive house on the market right now in Colorado. It's a steal at just $100,000,000. Let's compare these homes side by side and see which one best suits your style.
NEXT: Colorado Property Taxes - How Does Each County Compare Across the State?
While the cost of living in Colorado sure seems pricey, the state has some of the lowest residential property taxes anywhere in the country. The state averages a rate of .49% which was the third-lowest rate in the U.S. at one time.