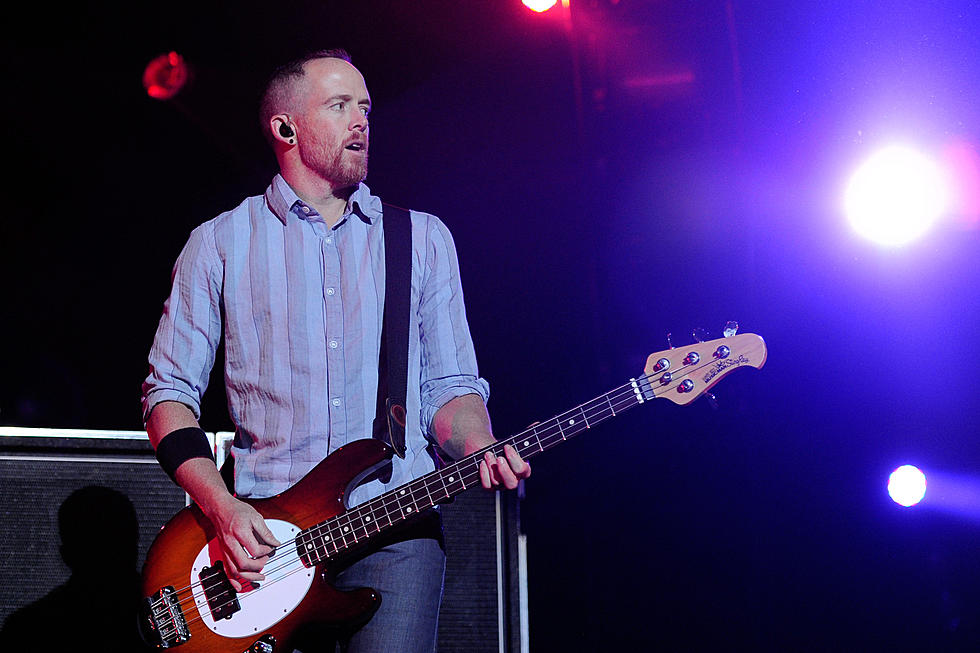 Linkin Park's Dave 'Phoenix' Farrell Feels the Band Still Has More to Say
Ethan Miller, Getty Images
Linkin Park continue to reflect on the past, currently celebrating the 20th anniversary of their Meteora album with an expansive box set. But when it comes to the future, bassist Dave "Phoenix" Farrell says he feels the band still has something left to say.
Since the 2017 concert celebrating the legacy of late vocalist Chester Bennington, Linkin Park have remained inactive with the exception of promoting the 20th anniversary releases of their first two albums. But, in an interview with Kevin Vargas for Loudwire Nights, Farrell reveals it's his personal hope to do something with Linkin Park again down the road, even though he made sure to note that nothing is currently in the works.
"There's five guys that are in all different places. We're still close. We still keep in contact. There's zero animosity, which is awesome. These guys are guys that mean so much to my life and are really the only guys that can related to some of these crazy things that I've gone through so each one of them kind of has a special place in my heart," said Farrell about the band's current state, before adding, "Everybody's on their own path and everybody's in their different point of view when it comes to the band."
He then continued, "Having said that, speaking just for myself, I think there's more stuff that I want to do with the band at some point. There's no immediate plan. There's no process that is started or mapped out in any way shape or form, but I think at some point down the road we have more to say, and I think we'll want to do some more stuff, whatever that means."
Offering some insight on the inner workings of the band, he revealed, "As long as somebody in the band — one, two, three, however many guys — but as long as somebody in the band is passionately leading the charge on an idea or on something, then it's worthwhile for everybody else to at least look at it or to see what's going on there and get that idea out and see if we can collaborate on it."
READ MORE: Are Linkin Park Emo?
When posed the idea of finding a way to salute Bennington in some way, the bassist added, "For anything, when it comes to Chester, it just has to pass, first and foremost … a heart check. Does it fit something we feel like he would love or be a part of or kind of be into? If that's even a little bit shaky, then it just feels gross."
"My biggest fear with any of this stuff is personally to have something go out into the world that feels gross to me. At the end of the day, that's all I really have any control over," says Farrell, adding, "Anything that comes into contact regarding Chester, it goes into that same process for me but times a million. It goes into that space of I need to love it and additionally I need it to make sure that it's treating my memory of Chester correctly."
To hear more from the interview with Linkin Park's Dave "Phoenix" Farrell and a Linkin Park live song and demo each hour, tune into Loudwire Nights tonight at 7PM ET. You can order the band's Meteora 20th Anniversary box set at this location. You can also enter to win a Linkin Park Meteora Super Deluxe 20th Anniversary box set right here.
Loudwire Nights airs nightly starting at 7PM ET. You can tune in anytime, from anywhere right here or by downloading the Loudwire app.
15 Times Linkin Park's Chester Bennington Sang What You Were Feeling
The singer had a knack for delivering powerful emotions through Linkin Park's lyrics.