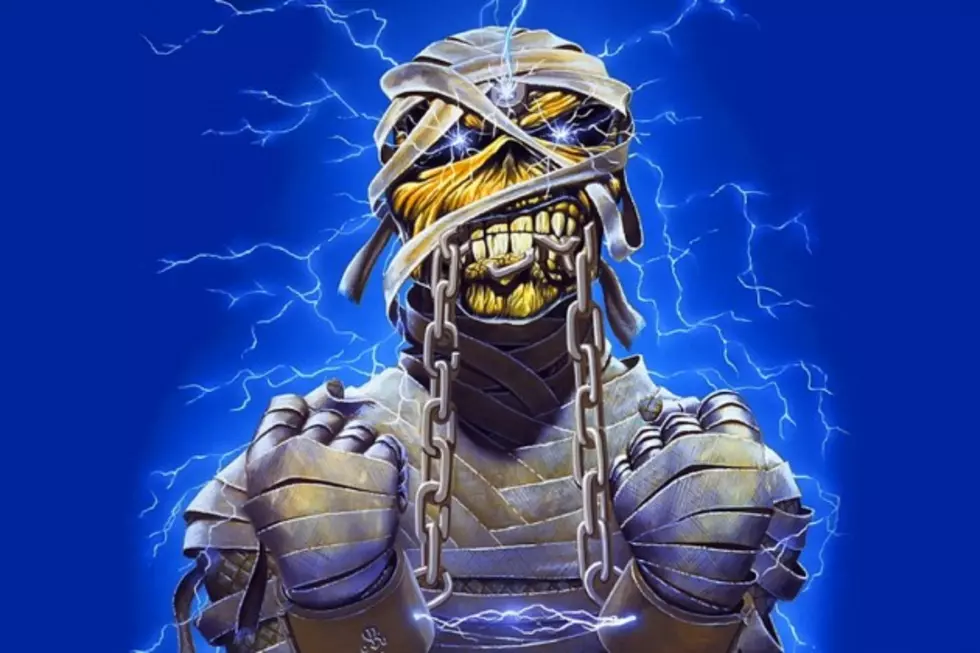 Iron Maiden's Eddie the Head Wins March Metal Mascot Madness!
EMI
NCAA March Madness has drawn to a close and so has Loudwire's March Metal Mascot Madness. Much like Duke came out as champions during last night's championship game (April 6), we've got our own champion to crown as the greatest metal mascot of all time. That distinction goes to Iron Maiden's iconic character Eddie the Head!
Eddie was a favorite to win March Metal Mascot Madness from the very start of this bracket. Though Maiden's own personification faced heavy competition from the likes of Megadeth's Vic Rattlehead, Motorhead's Snaggletooth, Black Sabbath's Henry and many others, Eddie is the undisputed champion of metal mascots.
Eddie's road to victory began with a decisive win over S.O.D.'s Sargent D in Round One. The veteran mascot then defeated Quiet Riot's Man in the Metal Mask in Round 2, followed by wins over Judas Priest's Painkiller and Black Sabbath's Henry.
The Final Round featured a battle we were all hoping to see: Iron Maiden's Eddie the Head vs. Megadeth's Vic Rattlehead. Voting from fans led to an extremely close contest, but when the final whistle was blown, Eddie the Head won the championship match with 52.84 percent of your votes.
Congratulations to Eddie the Head and the mighty Iron Maiden! To see how the full March Metal Mascot Madness contest played out, see the brackets below.
You Think You Know Iron Maiden?
See How March Metal Mascot Madnesss Played Out: