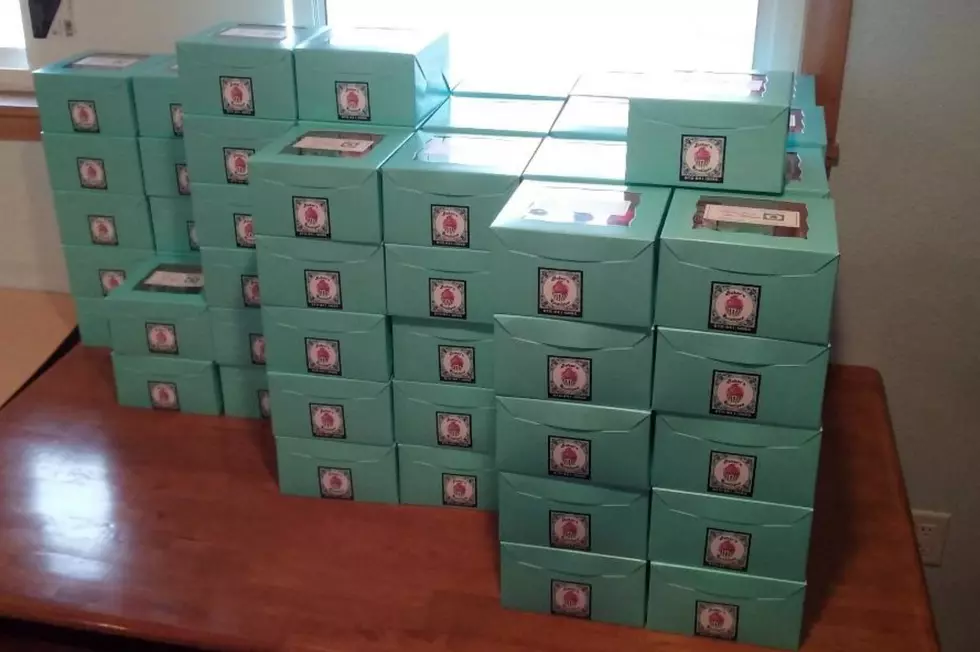 Incredible Deliciousness Awaits With GJ Valentine's Fundraiser
Waylon Jordan
Look at all of those cupcakes. Marillac Health's 10th annual "Gifts From the Heart" fundraiser is underway and looks to be a huge hit. Way to go, Grand Junction.
These delicious confections are the work of Grand Junction's very own Baker's Boutique. Trust me, these aren't just any ol' cupcakes. These are works of art. Each box contains four cupcakes and will run you $20. All proceeds benefit Marillac Health and its continued effort to provide health care services to all Mesa County residents regardless of income status.
This year's cupcake theme is "Love Bugs." Each box contains four different flavors:
Chocolate Buzz
Velvet Ladybug
Butterfly Wedding
Lavender Raspberry Cutie
Marillac Health was kind enough to drop off a box for us to sample. For your drooling pleasure, here's a photo of the "Chocolate Buzz" cupcake.
To get your cupcakes, you can order online, or by phone at (970) 241-0033 or (970) 298-2234. You can pick up your cupcakes on either Thursday, February 13th or Friday, February 14th between 8 a.m. and 5 p.m.
As you may recall, Baker's Boutique was voted by you to be the best place in Grand Junction to enjoy "National Ice Cream for Breakfast Day." They do offer awesome ice cream, but these cupcakes are hard to beat. Add to that the fact proceeds go to a local organization, and that makes them even better.
Enter your number to get our free mobile app