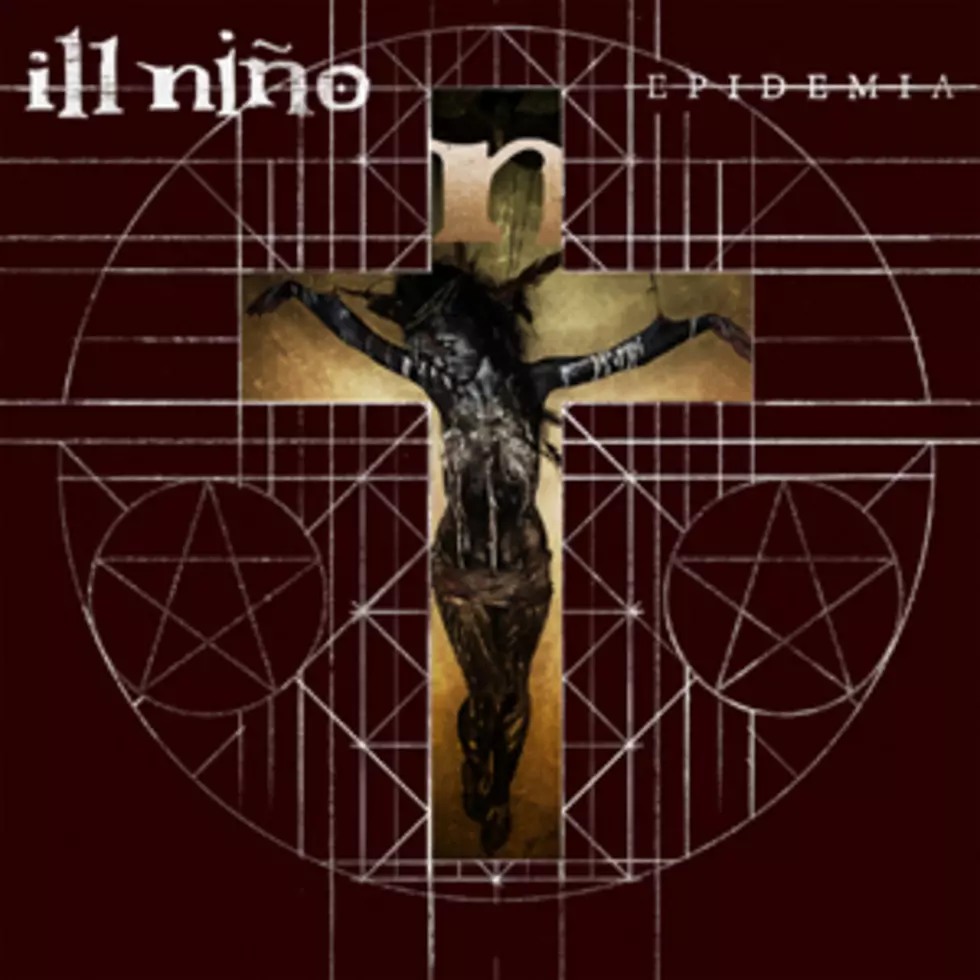 Ill Nino, 'Epidemia' – Exclusive Album Stream
Victory Records
Ill Niño's new album, 'Epidemia,' hits stores on Oct. 22, but fans won't have to wait until then to hear the disc. The band is teaming up with Loudwire to provide listeners with an exclusive stream of the album.
The New Jersey-based rockers took a musical journey with their sixth release, recording in Hoboken, Austin and Denver before wrapping up the disc. Singer Cristian Machado tells Loudwire, "The recording of 'Epidemia' was definitely an amazing experience. We've set the bar higher than ever before. I truly believe this record is one of Ill Niño's best efforts. I really can't wait for our fans to hear the new record. I know it will connect with many of them on a new level. I can definitely say it's going to be a crusher but will not lack any of the beauty and passion that appears on our early records."
Machado previously stated that this was the time for the band to redefine Latin metal, while drummer Dave Chavarri mentioned that they were delving more into Latin and tribal rhythms that will just expand their boundaries further than they've gone before.
Ill Niño already gave fans a sample of the new music by recently unveiling a trailer that featured their song, 'The Depression.' Fans also may have caught them building up to the new record over the past month while on tour with Static-X, who recently had to drop off the trek due to frontman Wayne Static's medical condition. Ill Niño continue to remain on the road -- check out their current tour itinerary here.