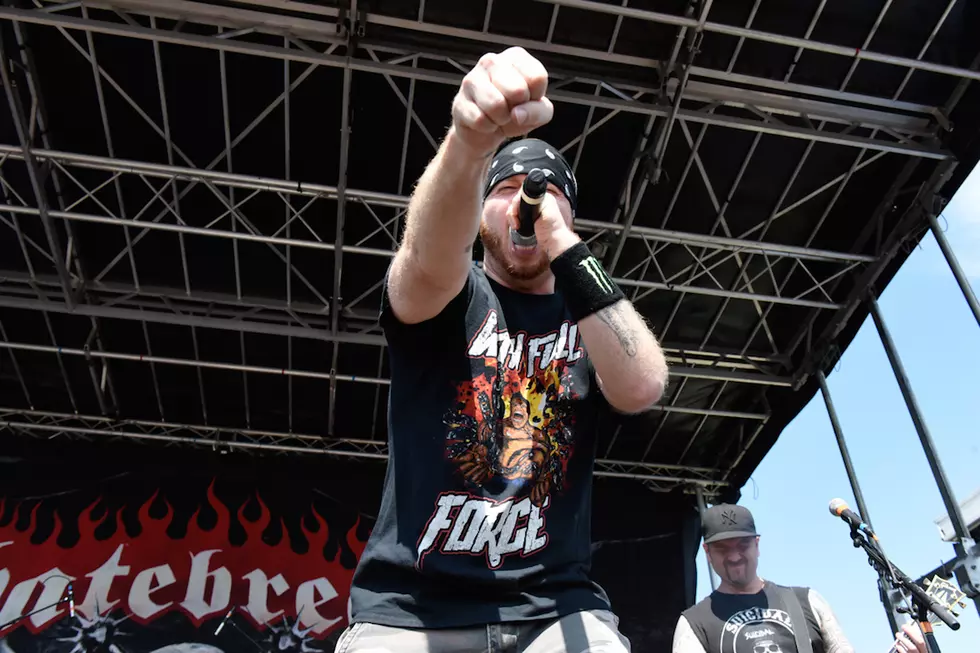 Hatebreed's Jamey Jasta Releases 'Hit Em With the Hein' for 'The Howard Stern Show'
Evil Robb Photography
It seems like metal has really started to infiltrate the mainstream these days and not in the negative way like the Satanic panic of the '80s, the PMRC debacle, etc. We've continued to see rock and metal artists hitting late night television and Hatebreed's Jamey Jasta has punched through a different realm, cutting a special song for The Howard Stern Show.
Richard Christy (Death, Iced Earth, Charred Walls of the Damned) already upped the metal presence on the famous shock jock's Internet radio program and now Jasta has beefed up the show's metallic resumé with "Hit Em With the Hein." The slugging track (heard below) maintains a bobbing, beatdown rhythm as Jasta barks out hilarious lines hitting on Stern cast members like Ronnie the Limo Driver, Sal Governale and, the impetus behind the track, Wrap-Up Show host Jon Hein. The line, "Hit em with the Hein" has become one of the show's memes and the Hatebreed frontman has effectively blown it up.
This isn't the first time Jamey has contributed a song for a radio program. The "Stat of the Day" bit featured on sports icon Dan Patrick's show was also penned by Jasta. Patrick is a known metalhead, having also featured late GWAR front-thing Oderus Urungus on his show.
Jamey is constantly juggling a number of projects and he recently issued a music video for the new Jasta solo track titled "The Same Flame." However, he'll be keeping his focus on Hatebreed with an upcoming tour to celebrate two of the band's landmark albums, Perseverance and Satisfaction Is the Death of Desire. The run begins on Oct. 26 and a list of all stops can be found here.
Jasta, "Hit Em With the Hein"
Loudwire Podcast #18 - Hatebreed's Jamey Jasta & Cro Mags' John Joseph