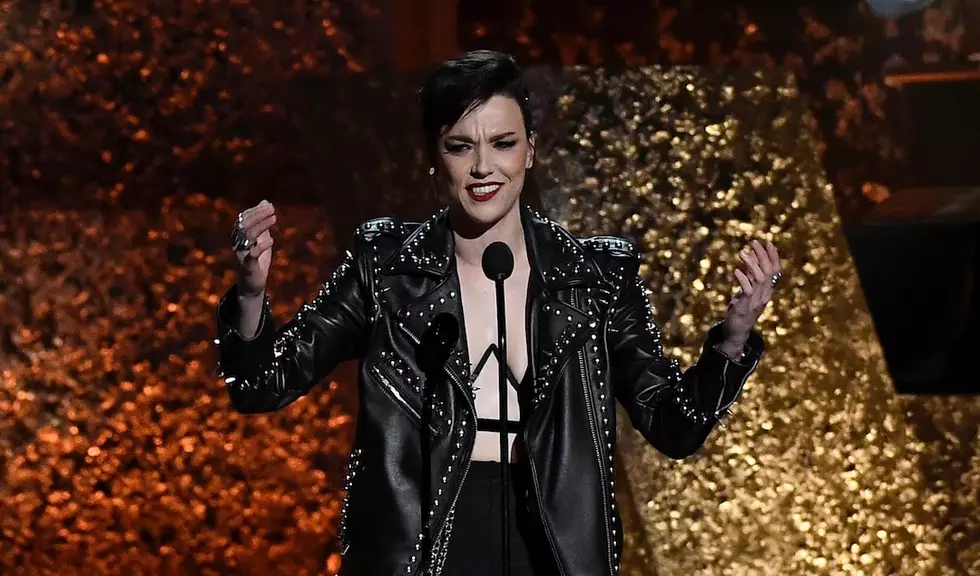 Halestorm's Lzzy Hale Responds to Vinnie Paul Snub + Grammy Loss
Kevork Djansezian / Stringer - Getty Images
Many fans in the rock and metal community have been voicing their opinions about the Grammys, from the genres being completely excluded from the broadcast to Pantera's Vinnie Paul being left out of its live "In Memoriam" segment. Now Halestorm's Lzzy Hale has also spoken out in a thorough Instagram post about both Vinnie Paul and her band's Grammy loss.
"It was a whirlwind of a Grammy Week. It was so wonderful to be nominated, and I'm honored to have lost that Grammy to one of my influences, Chris Cornell," Hale says. "But I am disappointed and disheartened that Vinnie Paul of Pantera/HellYeah, All That Remains guitarist Oli Herbert and Kyle Pavone of We Came As Romans were not acknowledged in the Annual Memoriam list this year."
She points out that there is only so much airtime that the committee has to work with when compiling the list, but that that is not an excuse because Paul was nominated for four Grammys himself.
"I am very much aware that our genre is still not given the respect that it deserves. This is why I'm involved. That's why I was there, in my leather jacket and horns raised, representing my genre presenting awards at the Pre Televised ceremony," she adds.
Hale goes on to state that if you want change, you must take action, which is part of why she was there. "If I threw in the towel the first or hundredth time someone didn't take me seriously or told me I couldn't make it cuz I was a girl ... then all the hard work and passion I bear for my love of music would be wasted," said the singer who will continue to be an ambassador for heavy music. Read the full post below.
A few other prominent figures in the rock and metal world have also spoken out regarding the snub.
Vinnie Paul: A Look Back at the Legendary Drummer
See Where Vinnie Paul Ranks Among Our Top 66 Hard Rock + Metal Drummers of All Time